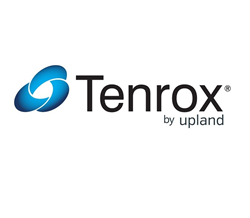 We are currently using an outdated internet time entry system that does not allow for expense tracking," explains Zey Emir, President at Revay. "Tenrox met our criteria better than other products out there
Austin, TX (PRWEB) June 30, 2014
Upland Software, a leading provider of cloud-based enterprise applications for project, portfolio, and work management, today announced that Canadian company Revay and Associates Ltd, has selected the Tenrox solution for time & expense tracking and billing.
With its headquarters located in Montreal, Quebec and several offices spanning across Canada, Revay and Associates Ltd has established itself as the consultant of choice in the area of project claims and management support, risk management, and dispute resolution in the construction industry. Their selection was based on the software's ability to completely eliminate the use of spreadsheets and integrate with third party systems such as ERP.
Revay and Associates Ltd will implement Tenrox for 85 users throughout Canada to fully manage expenses and analyze real-time project time and cost information. "We are currently using an outdated internet time entry system that does not allow for expense tracking," explains Zey Emir, President at Revay. "Such issues have caused operational inefficiencies and in some cases, may cause late issuance of monthly invoices. Tenrox met our criteria better than other products out there."
Additional reasons the company chose Tenrox, include:

Built-in integration to all major accounts payable, receivable, general ledger systems
Designed to easily track expenses by category
Visual workflow configuration which makes change and setup simple
The Tenrox workflow-driven cloud application is designed to meet the challenges of managing globally dispersed services organizations and project workforces. It automates project initiation, resource management, time and expense, and reporting and analytics to enable customers to improve the management of billable projects from pipeline to close. Tenrox offers configurable cost and billing rules, including chargeback or invoicing, with certified integrations to all major CRM and accounting systems. Organizations worldwide, including Abbot Vascular, Barnes & Noble, Estee Lauder, Eaton, General Electric, and JDA Software, trust the Tenrox product to meet their requirements in the areas of Professional Services Automation (PSA) and time and expense tracking. Tenrox is part of the Upland Software family of cloud-based enterprise work management applications. For more information, visit http://www.tenrox.com.
About Revay and Associates Limited
Since their inception in 1970, Revay has established themselves as the consultant of choice in the area of project management support, risk management, contracting strategies, project claims, and dispute resolution. Revay's long history of claims analysis has provided us with a unique understanding of the cause and effect of project success and failure. Revay's customers include both the federal and provincial governments, commercial, infrastructure and energy sector owners, contractors, subcontractors, supply chain vendors, professional service providers, industry regulators and industry associations. For more information visit http://www.revay.com.
About Upland Software
Upland is a leading provider of cloud-based enterprise work management software. Our family of applications helps transform how work gets done by enabling better alignment of resources with business objectives, real-time visibility, and increased governance and collaboration, resulting in improved productivity and business agility. From strategic planning to work execution, Upland helps more than 1,200 enterprise customers with 300,000 active users in over 50 countries drive results for critical business functions including information technology, marketing, finance, professional services, and process excellence. For more information, visit http://www.uplandsoftware.com.