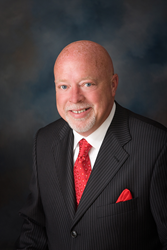 "We are so proud of our clients Leo, Sandy, Robert and Ricardo," said Bob Corcoran, founder of Corcoran Consulting & Coaching.
O'Fallon, IL (PRWEB) June 29, 2014
Corcoran Consulting & Coaching is proud to announce that four clients have been named to the Top 250 Latino Residential Real Estate Lists by the National Association of Hispanic Real Estate Professionals (NAHREP).
These clients include Leo Pareja with Keller Williams Realty in Reston, Va.; Sandy Miller with Intero Real Estate Services, San Diego, Calif.; Robert Little, RE/Max Advantage, Henderson, Nevada; and Ricardo Morales, RE/Max Signature, Chicago, Illinois.
"The Hispanic real estate market is large and is growing rapidly," says Jason Madiedo, NAHREP's 2014 president. "Since 2010, Latinos have accounted for 56 percent of the total net growth in U.S. owner households, with purchasing power of approximately $1.5 trillion projected next year. These top agents are achieving tremendous success representing buyers and sellers from markets across America, and NAHREP is honored to salute them with this report," says Madiedo.
"We are so proud of Leo, Sandy, Robert and Ricardo for being selected to this prestigious list and being honored by the NAHREP for their achievements," said Bob Corcoran,founder of Corcoran Consulting & Coaching. Corcoran is one of the industries' leading consultants and coaches whose clients include 51 of the Top 250 real estate professionals in the country, according to the Wall Street Journal and REAL Trends.
About the NAHREP
NAHREP is the leading trade association among Hispanics in the housing industry and is comprised of 21,000 members in 40 chapters around the United States. The top 250 producer list, which includes agents from many of the Latino stronghold states, is available in a downloadable digital file at http://www.nahrep.org.
The 2014 Top 250 report is compiled solely from self-nominations, with figures verified directly by NAHREP. Rankings are based on the total number of closing sides and membership in NAHREP is not a requirement.
About Corcoran Consulting & Coaching
Corcoran Consulting & Coaching is an international consulting and coaching company that specializes in performance coaching and the implementation of sound business systems into the broker or agent's existing practice. Corcoran Consulting provides personalized coaching and implementation of business systems to help top-level realtors nationwide meet and exceed their goals. Corcoran Consulting is headed by Bob Corcoran; a nationally recognized leader, speaker and author in the residential real estate and commercial marketplace.
To find out more about Corcoran Consulting & Coaching, call 1-800-957-8353 or visit us at http://www.CorcoranCoaching.com.