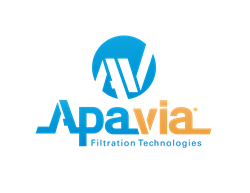 "This certification validates that the separator is safe and meets—and exceeds—the minimum 95% amalgam retention rate."
Eastlake, Ohio (PRWEB) July 01, 2014
The Apavia® AVTMax™ amalgam separator recently received ISO 11143:2008 certification from the public health and safety organization NSF International, meeting Best Management Practices (BMPs) and exhibiting over 99% removal efficiency.
"Required and regulated by state laws, all amalgam separators must be in compliance with ISO 11143 for use with all dental equipment," said Meg Shank, Director of Sales at Apavia. "This certification validates that the separator is safe and meets—and exceeds—the minimum 95% amalgam retention rate."
Designed specifically for dental offices, the Apavia AVTMax™ amalgam separator boasts a high containment capacity for extended service and pump life, and cutting-edge cyclonic design with rapid velocity and waste capture. The AVTMax™ has fewer parts, reducing potential leak and failure points, and a fully molded design offering a clear view of the system in action, so it's easy to identify when the system is full.
Apavia's high-efficiency cyclonic vacuum filtration solution leads the way in advanced filtration while also complying with the rigid amalgam separation requirement and BMPs. The engineered replacement canister is universally designed to fit currently installed units, and offers one of the highest filtration rates in the industry. All replacement canisters include an environmentally safe recycling program that meets both state and federal regulations, making it easy to order and replace canisters with minimal maintenance.
In tests conducted by NSF International, the AVTMax™ amalgam separator exceeded the ISO 11143:2008 requirements for amalgam retention efficiency, operation and maintenance, and labeling. The minimum efficiency required by ISO 11143 is 95% by mass. The overall efficiency of the AVTMax™ was determined to be 99.721%.
Founded in 1944, NSF International is an independent global organization that writes standards, and tests and certifies products for the construction, food, water, health sciences and consumer goods industries to minimize adverse health effects and protect the environment. NSF International is accredited by the American National Standards Institute (ANSI).
In addition to the AVTMax™, the Apavia product line includes the HydroMax™ filtration system, which offers complete water filtration for dental offices; the PurMax™ system for spot-free cleaning of utensils and equipment; the UltraMax™ System for point-of-entry (POE) dental office water filtration from bacteria and other contaminants; and the EcoMax™ system, which turns ordinary tap water into stabilized ozone for advanced germ-killing and cleaning...products for keeping dental lines clean, disinfecting the dental office, and providing clean and safe water for dental clients and employees.
Introducing Apavia [op-a vee-a], a fresh perspective in filtration technology, offering innovative solutions to ease the burden of complying with Best Management Practices. We are experts at filtration and disinfection control, committed to providing your dental office, your employees and your clientele with the safest working environment in the most economically viable way possible. Learn more at http://apavia.com/.