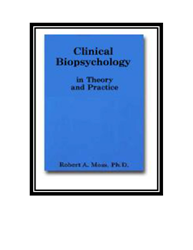 Dr. Moss will supervise a comprehensive program that provides assessment and treatment of patients' neuropsychological and emotional problems
Greenville, SC (PRWEB) June 30, 2014
Robert A. Moss, Ph.D., FACPN, FAACP, is a clinical psychologist and neuropsychologist who will begin seeing patients at the Washington Medical Group on July 22. Located at 1327 18th Street NW, Washington, DC 20036, the group has two other neuropsychologists, two clinical psychologists, a psychology intern, and multiple graduate students. Dr. Moss will act as the head of the clinical psychology team. Within the clinic there are medical specialists in neurology and family practice, as well as chiropractic physicians.
Over his 33 year career Dr. Moss has had extensive clinical and research experience in a variety of conditions, including depression, anxiety, and chronic pain. He has conducted psychological and neuropsychological evaluations in both clinical and forensic situations. At the Washington Medical Group, Dr. Moss will supervise a comprehensive program that provides assessment and treatment of patients' neuropsychological and emotional problems and coordinates their care with the other practitioners in the clinic.
He is board certified in clinical psychology through the American Board of Professional Psychology and in neuropsychology through the American Board of Professional Neuropsychology. This allows him to be a Fellow in both the American Academy of Clinical Psychology and the American College of Professional Neuropsychology. He is currently licensed as a psychologist in South Carolina, Missouri, and Washington, DC.
The Center for Emotional Restructuring closed as a practice in 2011 in Greenville, SC, when Dr. Moss accepted a position as an associate professor. The website has been maintained as an educational source and location where the professional and lay books written by Dr. Moss can be found. The website will reflect the fact that Dr. Moss is providing outpatient treatment exclusively through the Washington Medical Group.
Previously, Dr. Moss had over 20 years in his own private practice and has been working as a neuropsychologist at Bon Secours St. Francis Hospital in Greenville, SC, the past two years. During the past two years he has authored a number of articles on a cortical column-based model of brain functioning and how this applies to psychological problems and their treatment.
The articles he has written in this area are available at ReseachGate.com and Academia.edu. References on the articles are as follows:
Moss, R.A. (2006). Of bits and logic: Cortical columns in learning and memory. Journal of Mind and Behavior, 27, 215–246.
Moss, R.A. (2007). Negative emotional memories in clinical treatment: Theoretical considerations. Journal of Psychotherapy Integration, 17, 209–224.
Moss, R. A. (2010). Clinical Biopsychology: Could A Grand Theory Actually Exist To Allow True Psychotherapy Integration? Independent Practitioner, 30, 67-71.
Moss, R.A., Hunter, B.P., Shah, D., & Havens, T.L. (2012). A theory of hemispheric specialization based on cortical columns. Journal of Mind and Behavior, 33, 141–172.
Moss, R. A., (2013). A roadmap to the cerebral cortices. The Neuropsychotherapist, 2, 114-117.
Moss, R. A. (2013). Psychotherapy and the brain: The dimensional systems model and clinical biopsychology. Journal of Mind and Behavior, 34, 63-89.
Moss, R. A. (2013). Givers and takers: Clinical biopsychological perspectives on relationship behavior patterns. International Journal of Neuropsychotherapy, 1, 31-46.
Moss, R. A. (2013). A clinical biopsychological theory of loss-related depression. International Journal of Neuropsychotherapy, 1(2), 56-65.
Moss, R. A. (2013). Gamma-band synchronization and cortical columns. The Neuropsychotherapist, 3, 126-127.
Moss, R. A. (2014). Brain-based views on psychotherapy integration: Clinical biopsychology. New Therapist, 89, 6-15.
Moss, R. A., & Mahan, M. C. (2014). Emotional restructuring: Clinical Biopsychological perspective on brain involvement. The Neuropsychotherapist, 5, 54-65.
Moss, R. A., & Martin, J. V. (2014). Debating new theory in neuroscience. AIMS Neuroscience, 1, 1-3.
Moss, R. A., & Moss, J. (2014). The role of cortical columns in explaining gamma-band synchronization and NMDA receptors in cognitive functions. AIMS Neuroscience, 1, 65-88.
Dr. Moss has authored over 50 professional articles and presented at numerous regional, national, and international conferences. He is the editor-in-chief of AIMS Neuroscience which has a theoretical emphasis and had its inaugural issue last week.