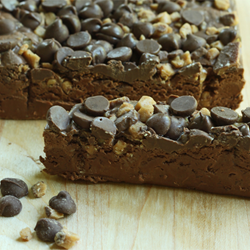 LorAnn Oils announces the addition of Rum and Bourbon 'booze inspired', non-alcoholic flavors for baking and candy making to their super strength line of concentrated flavors
Lansing, MI (PRWEB) June 30, 2014
Bourbon & Rum...YUM!
Innovative pairing of classic, dark spirits with sweets and desserts is one of the hottest food trends of 2014. In the spirit, LorAnn Oils today announced the addition of Rum and Bourbon 'booze inspired,' non-alcoholic flavors for baking and candy making to their super strength line of concentrated flavorings.
According to Datassential MenuTrends, whiskey and bourbon are currently among the most popular alcohols being featured on dessert menus. LorAnn's new Rum and Bourbon flavors have a wide variety of applications and can be used for baking, hard candy, general candy making, cakes, cookies, frosting, ice cream confectionery and more.
Whether fudges, taffy, lollipops, marshmallows, truffles filled with rum or bourbon-flavored ganache, 'bourbon brownies,' vanilla bourbon buttercream icing, banana bread pudding with rum sauce or bourbon-spiked gelato, possibilities for flavor combinations are endless.
Another idea: combine the new Rum and Bourbon flavors with other LorAnn Oils classics for unique flavor combinations. The Cola flavor, for example, pairs nicely with the new Rum flavor for spicy rum and cola taffy or lollipops.
LorAnn's Kosher certified and gluten-free super strength flavors (also known as candy oils or flavoring oils) are three to four times the strength of water and alcohol-based 'extracts' and used widely by professional bakers and artisan candy makers. When substituting these flavors for extracts, use ¼ to ½ teaspoon for 1 teaspoon of extract.
In addition to the new Bourbon and Rum super strength flavors, LorAnn offers other 'booze' flavorings including Amaretto, Brandy and Orange Brandy. All flavors are available in 1 Ounce size perfect for home consumers. Bulk sizes (4 ounces and up) are also available for business/wholesale.
For summer recipe ideas, visit http://www.lorannoils.com/SummerRecipes and join LorAnn's Pinterest community at pinterest.com/lorannoils for even more inspiration.
About LorAnn Oils:
Family-owned and operated since 1962, LorAnn Oils is a wholesaler and retailer of high-quality, gourmet flavorings, essential oils and fragrances catering to both the home consumer and small companies including bakeries, cake-pop businesses, cupcake businesses, candy makers, popcorn shops and more.
Our products are sold in the United States and throughout the world. LorAnn products can be found in grocery stores, gourmet retailers, pharmacies, craft stores, and cake & candy supply shops.