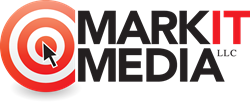 List your business on local site directory and build your presence online.
Scottsdale, Arizona (PRWEB) June 27, 2014
Local business directory services will help businesses get noticed by millions of people searching online. Markit Media can take company information and add it to sites like Google Maps, Yahoo Local and hundreds of other sites. Being listed in directories provides credibility as search engines recognize that someone is taking the time to add specific information rather than having an ineffective automated program manage the lisitings. Local site directory listing services include reporting, helpful tools and other information to make the process simple and seamless.
5 reasons to use Markit Media's Local Directory Site Submission Services:
1. Dominate local search results with optimized business listings: achieve high page ranking and show up on the first page of Google and all other search engine sites.
2. Markit Media identifies the listings specific to businesses and identifies the top 150+ sites to list businesses locally. Businesses are listed just about anywhere and everywhere people are looking for products and services.
3. Markit Media submits information by hand: this provides security, as information is hand submitted and reviewed when using a credible third party like Markit Media.
4. Markit Media provides more than just local directory listings: Markit Media provides many related services that contribute to ongoing Internet marketing success, including: Google Maps, articles and press release writing, blogging, citations and back links to boost Google Places listings, and submission to the top data aggregators like InfoUSA, Localeze, Acxiom and Citygrid.
5. Add business credibility, increase visibility and build brand presence online to increase traffic - leading to more conversions.
The main purpose for local business directory services is to make businesses show up in search results, no matter where information is listed. Markit Media is a full service marketing company that will also write press releases about your business, create blogs, make viral videos and provide SEO (search engine optimization) tools which will improve your ranking on search engines like Google, Yahoo and Bing. Search engines now require that directory listings are current and that they contain fully completed profiles in order for them rank highly. Contact Markit Media to get your business set up on local site directories to maximize online visibility.
About Markit Media
Markit Media is a full service marketing, design, public relations firm located in Scottsdale, Arizona. Founded in 2009, Markit Media helps businesses grow by cultivating awareness and providing custom business development in Arizona and across the country. For additional information about Markit Media please visit http://www.markitmedia.com or call 480.245.4287.
###