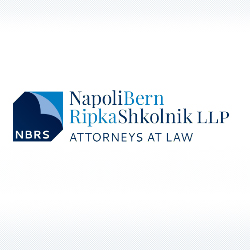 New York, NY (PRWEB) June 27, 2014
Napoli Bern Ripka Shkolnik, LLP is a full-service law firm that has recovered more than $3 billion in verdicts and settlements on behalf of their clients. In recognition of their continued success in the area of mass torts, the firm has recently been named a "Top-Tier Firm" in The Legal 500 United States 2014 editorial in the Litigation – Mass Tort and Class Action: Plaintiff Representation – Toxic Tort category.
The Legal 500 is an attorney ranking service that has been analyzing law firms across the world for nearly 30 years. The organization publishes an annual list of top-tier firms in 106 jurisdictions to provide consumers and the legal industry with a thorough, up-to-date assessment of the legal market. Firms and attorneys included in the publication must pass a rigorous review process based on firm achievements, peer reviews, and detailed research. Napoli Bern Ripka Shkolnik, LLP's inclusion in the ranking editorial solidifies the firm's national presence and its ability to successfully handle complex and high profile cases. The editorial lists only three firms in the Top Tier; Napoli Bern Ripka Shkolnik, LLP was listed second.
In addition to the firm being named among the nation's top practices, several of the firm's attorneys were also included in the list. Senior Partners Paul Napoli and Marc Bern were credited for their work representing plaintiffs who were members of the World Trade Center 9/11 clean-up operation (21 MC 100 (AKH)) relating to the victim compensation fund. Attorneys Napoli and Bern have also established themselves as frontrunners in the fields of pharmaceutical litigation and toxic torts and have handled numerous high stakes cases. Partner Patrick Haines and Senior Associate Diane M. Coffey were also included in the editorial for their work representing victims and families harmed by asbestos.
Inclusion in The Legal 500 rankings is a significant achievement held by only a select group of firms and attorneys. Each annual list published by The Legal 500 is also meant to provide consumers in need of legal services with objective information about some of the top ranked firms in their region. As Napoli Bern Ripka Shkolnik, LLP and its legal team have earned this distinction, anyone in need of proven representation in the area of personal injury and mass tort and class action can feel confident about placing their trust in the firm. More information about Napoli Bern Ripka Shkolnik, LLP can be found at http://www.napolibern.com.
Napoli Bern Ripka Shkolnik, LLP is an award-winning firm that has produced extraordinary results for people in need of legal help. The firm's legal team has more than 150 years of combined experience and has recovered more than $3 billion dollars in verdicts and settlements for clients. The firm serves clients nationwide from several office locations, including New York, Maryland, Pennsylvania, New Jersey, Illinois, Delaware, Texas, Florida, and California.