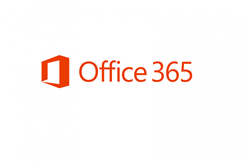 New York, NY (PRWEB) July 08, 2014
NetCom Learning recently held the first class ever held in Managing Office 365 Identities and Services. This class was held in preparation for Microsoft's new MCSA certification in Cloud administration. NetCom Learning is a Microsoft Gold Certified Partner providing authorized training in a variety of Microsoft certifications. Clark Coffman, a network administrator for EduTech, a global provider of training, attended the first MCSA training class Managing Office 365 Identities and Services, in order to learn how to implement a cloud based server system using Office 365. NetCom Learning Consultants recommended that Coffman take the intensive five-day boot camp training at NetCom's training location in Las Vegas, Nevada which would allow him to prepare for both required exams for the MCSA certification.
"The new Microsoft MCSA: Office 365 training is expected to be the industry standard in cloud services for IT professionals. We are pleased to be the first training partner to offer the MCSA training and that the training had an immediate impact for a company in our field of training," said Russell Sarder, CEO of NetCom Learning.
MCSA Training Boot Camp
The boot camp took place May 19 – 23, 2014 in Las Vegas, Nevada under the tutelage of Richard O., an experienced NetCom trainer and Microsoft Certified Trainer. Richard has more than thirty years of experience as an IT professional in helping companies save money, improve productivity, and become more efficient through software deployment, migration and employee training. His specialties include Windows Server, System Center, Windows 7, Lync, PowerShell, SharePoint, and Microsoft Exchange.
The five-day course is specifically targeted at experienced information technology professionals, and prepares students for the new MCSA: Office 365 certification. The certification was created specifically for for IT professionals such as network administrators who are responsible for transitioning to cloud applications using Office 365 and then will administer the system. The course # 20346 Managing Office 365 Identities and Services prepares students to take the two required Microsoft certification exams: Managing Office 365 Identities and Requirements (70-346) and Enabling Office 365 Services (70-437).
Client Needs
The client, EduTech, had decided to move to a cloud based system that will run on Microsoft Office 365 to take advantage of the cloud based server capabilities. The staff needed training in installing, implementing and managing the Microsoft Office 365 Cloud network. Microsoft Office 365 is a software suite that allows companies to host a cloud-based Microsoft Office server platform at an enterprise wide level. EduTech was running their own hardware based servers for email, web hosting, content management, blogging, learning management system, private social networking service, account management, provisioning systems, authorization servers, web mail services and load balancing systems. They needed to move their services to the cloud using Microsoft Office 365 administration tools as quickly and efficiently as possible.
Training Moves Company to Cloud
After the training, Clark Coffman, was able to take the two required certification exams and pass both on the first try earning his MCSA: Office 365 certification. His company specializes in offering technology services to the public schools in North Dakota and has six full time trainers on staff. Coffman stated, "We have some great trainers here so I can appreciate a good training experience. This is the first time I've taken training from NetCom Learning and I have to say that the facilities and services were just first rate - overall this is just what I've been looking for." Having acquired the skills he needed for implementing and managing a Cloud network, Coffman was able to assist his team to successfully transition his company to the Cloud using Office 365. The new networking software improved both network efficiency and offered up new opportunities for growth for the company.
For more information on NetCom Learning's MCSA: Office 365 training or other IT training, go to http://www.netcomlearning.com.
Benefits of Taking Technical Training with NetCom Learning
NetCom Learning is the most trusted name in both business and IT training, and offers top notch instructors with an average of 16 years of experience and vendor approved coursework offering certification preparation for a variety of vendor certifications. NetCom Learning instructors routinely achieve high ratings from their students and possess an average of 20.5 years of experience and a cumulative average of more than 10,500 years' experience in the field of their expertise. Instructors carry an average instructor evaluation of 8.6 out of 9, one of the highest instructor evaluations in the industry. The high quality of training has resulted in over 2,150 testimonials and a 96% customer satisfaction rate with those customers indicating they would recommend NetCom Learning to others.
About NetCom Learning
NetCom Learning is an innovative leader in IT, business and executive training to companies, individuals, and government agencies. Since its inception in 1998, NetCom Learning has trained over 71 percent of the Fortune 100, serviced over 50,000 business customers, and advanced the skills of more than 81,000 professionals through hands-on, expert-led training, with the organization maintaining an average instructor evaluation score of 8.6 out of 9. NetCom Learning was recognized by Microsoft Corporation as its Worldwide Training Partner of the Year and named thrice to Inc. Magazine's list of fastest growing private companies in America. The organization was also recently named to the 2012 Top 20 IT Training Companies by TrainingIndustry.com and was named "Company of the Year" by the American Business Awards.
Like us on Facebook: https://www.facebook.com/netcomlearning.
Follow us on LinkedIn: http://www.linkedin.com/company/netcom-learning.
The purpose of NetCom Learning is to promote the values of lifelong learning.