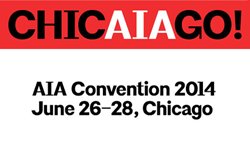 MR Direct will be offering exclusive electronic experiences related to their prestigious lines of sinks and faucets.
Toledo, Ohio (PRWEB) June 28, 2014
This year's AIA (American Institute of Architects) 2014 convention is showcasing the wares, innovations and insights of nearly 800 companies, and MR Direct is proud to be one of these esteemed exhibitors.
It's all happening at Chicago's McCormick Place from June 26-28, 2014. This convention presents the visitor with the opportunity to be one of the first to view the latest designs in architectural products, some of which are just now being introduced. Speakers and seminars will be presented on a wide range of topics related to the architecture industry. New materials, trends and intriguing technologies will be on display to stir the imagination.
MR Direct will be offering exclusive electronic experiences related to their prestigious lines of sinks and faucets. For example, the Solera kiosk, which utilizes a large touchscreen, will provide visitors the opportunity to conveniently scroll through images and detailed information on any MR Direct product. Also, architects and designers alike will be fascinated by the exclusive MR Direct app, Home Reality, which will be available for hands-on operation via an iPad or Android tablet. This virtual-reality application was created by the MR Direct tech-team and provides access to the complete MR Direct collection of sinks, as well as a library of hundreds of countertops currently on the market. In an extraordinary experience, Home Reality allows prospective customers to view any sink, with any countertop, in their very own kitchen or bath setting – virtually.
Of course, the superior quality of MR Direct sinks and faucets will be evident through displayed samples. MR Direct focuses on working with architects, home-builders and remodelers to fill the needs they encounter, and those they expect to encounter in the future. Some of the recent solutions MR Direct has furnished to the industry include: smaller stainless steel and porcelain sink models to fit the limited space of today's smaller dwellings; retro sink designs in newer materials such as stainless steel and copper; and an ever-expanding line of distinctive glass vessel sinks with matching waterfall faucets.
MR Direct will have professionals on hand to discuss any of their products at Booth #5014. All MR Direct sinks, faucets and accessories can be viewed by visiting http://www.MRDirectint.com.