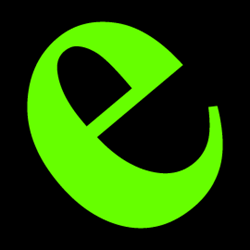 Fairfield, NJ (PRWEB) June 30, 2014
Vision-e today announced the availability of its third free iOS app, eSign, on the App Store. eSign is an intuitive app that allows users to sign any PDF document on their iPad. Whether the PDF has been sent to the user via email or opened from a browser, if the document is a PDF, it can be e-signed, and then saved or emailed, using eSign.
Sign Business Documents Offline, Anywhere
In his pcworld.com article, "E-signatures: The complete guide to paperless signing," author Christoper Null notes, "E-signing tools represent a high-tech and much-needed response to the vast inefficiencies of dealing with physical signatures." eSign was created specifically to address this need, and to do so in a way that makes e-signing affordable, fast, and easy for any user with an iPad.
Easy to Set Up, Easy to Use
Demands on limited business resources require that electronic signature apps are affordable, quick to learn, and simple to use. eSign meets all these needs, as it is a fast-to-install, paperless e-signing app that requires essentially no set up, takes almost no time to learn, and works exceptionally quickly.
Benefits of eSign
The use of eSign helps companies and their employees:

Work Remotely: Using an iPad, e-sign documents anytime, anywhere.
Work Flexibly: Multiple users can e-sign a document using eSign, as it allows for an unlimited number of signers. Additionally, users can add typed text, as well as a date stamp, to their eSign PDF documents.
Save Money: eSign is a free iPad app, which requires no add-in purchases, subscription or account sign up.
Maintain Control: To provide increased document control, the last signer's latitude, longitude, and device id are noted in the properties of section of the signed PDF.
eSign can be downloaded for free from the App Store by going to: https://itunes.apple.com/us/app/esign-pdf/id829769765?mt=8.
About Vision-e:
Vision-e, in alliance with Salesforce, is a leader in CRM implementations and productivity applications. Vision-e meets the emerging needs of customers by providing rapid CRM implementation, mobile and cloud computing technologies and external system integrations.
Vision-e has the experience and expertise to deliver fast and responsive Salesforce solutions so customers get the performance they expect.
From bakers to bankers, garages to GM, Vision-e creates affordable, effective, customized Salesforce solutions for any size business, with any size budget. Vision-e puts its customers first so they can put their customers first.
"Vision-e provides elegant, highly customizable solutions that help companies of all sizes get the most out of the Salesforce platform. Vision-e: it's Salesforce…extraordinary." ~ Jule Limoli, CEO, Vision-e
For more information on Vision-e, go to http://www.Visione.com or call 888-611-2679. Vision-e is headquartered in Fairfield, NJ.