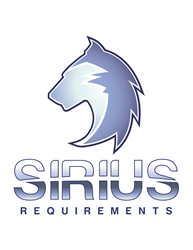 Requirements Assistant ...leads analysts to identify key issues outside capabilities of other tools evaluated
Albuquerque, NM (PRWEB) June 30, 2014
Sirius Requirements is pleased to announce the release of Requirements Assistant v3, which will be for the use of any Requirements Engineer, Analyst, Developer, Architect, Test Lead or Manager that would like to reduce the risk and complexity of their requirements.
Improving requirement quality is a complex task. As a set of requirements grows in size to contain hundreds or thousands of requirements the complexity becomes overwhelming. Requirements Assistant™ will help you to tackle this complexity, providing a simpler path to requirements that are correct, clear, concise and complete! 
How does Requirements Assistant help? Requirements Assistant provides smarter, automated analysis of your written requirements. At its core, Requirements Assistant incorporates over 2000 rules combined with domain-specific profiles applied at Sentence, Paragraph and Document levels.     
It can identify issues from multiple quality perspectives including Accuracy, Ambiguity, Completeness, Consistency, Readability, Testability, Uniqueness, and Vagueness. But finding the issues is just half of the battle. Requirements Assistant also provides guidance and insights to help you resolve the issues that are identified! 
Requirements Assistant has been used in settings worldwide across a range of industries and projects. Some of the industries include: Aerospace, Semi-Conductor, Microscopy, Construction, Banking, Healthcare, Government, Automotive, Retail, Transportation and Pharmaceutical. Projects have focused on hardware, software, and systems where both come together. Time and again, Requirements Assistant has helped teams to develop better requirements while also reducing the time needed to perform Verification and Validation.
During the first month of the release, we are offering a free 30-day trial of Requirements Assistant v3 through our Cloud instance. Please visit http://www.sirius-requirements.com to request your trial or to get in contact with a Sales Representative.