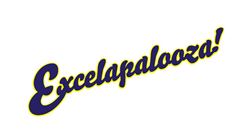 The first Excelapalooza featured the tagline 'become an Excel rock star.' This year, we're featuring the real deal in Purna Duggirala.
Dallas, TX (PRWEB) July 01, 2014
BizNet Software, Inc., today announced that the creator of the incredibly popular Chandoo.org website will present a three-hour hands-on workshop and a pair of tutorial sessions at its Third Annual Microsoft Excel user and training conference, "Excelapalooza," September 21 to 24.
Purna Duggirala, a Microsoft MVP (Most Valuable Professional), launched Chandoo.org using his nickname in 2004 and made it his full-time livelihood in 2010. He calls himself CEO – Chief Excel Officer – and says, "At Chandoo.org, our goal is simple. We want you to become awesome in Excel."
The site is a treasure trove of Excel information, with much of the content free for the downloading. E-mail and RSS subscribers also get two or three articles each week containing Excel tips or charting tutorials.
"With 1.65 million unique views each month and an estimated 75,000 members, Chandoo.org illustrates just how hungry users worldwide are for quality training, tips and tricks, and discussions about Excel," said Eric Eager, Vice President of BizNet Software. "The first Excelapalooza featured the tagline 'become an Excel rock star.' This year, we're featuring the real deal in Purna Duggirala."
The highlight will be Chandoo's three-hour hands-on workshop, "Come, Design an Excel Dashboard in an Afternoon." The session will feature a case study and sample data, with attendees designing their own dashboards on personal machines. Pre-registration is required for what will almost certainly be a standing-room-only event. Two more sessions are also on the agenda: "How to Select the Right Charts for your Data," and "10 Mistakes to Avoid When Making Dashboards."
The Third Annual Excelapalooza is scheduled Sept. 21 to 24 at the Four Seasons Resort and Club Dallas in Las Colinas, Texas. Registration is now open at http://www.excelapalooza.com. The cost is $1,450 until August 22. Excelapalooza attendees sharpen their general Microsoft Excel knowledge and extend their skills in Excel-based reporting and analytics. This educational event features unique sessions from Excel training professionals and also delivers a detailed look into the award-winning BizNet Excel Suite. The conference also offers the opportunity to earn CPE credits from NASBA.
About BizNet Software:
BizNet Software, Inc., is a market leader for Microsoft Excel in-memory, cloud-enabled reporting and business intelligence. Founded in 1996 to take the mystery out of databases, BizNet focuses on Microsoft Excel reporting solutions based upon a real-world understanding of corporate financial, operational and technical requirements. The BizNet Excel Suite creates a user-friendly, drag and drop environment with real time access to the world's leading Enterprise Resource Planning (ERP) systems. BizNet Software is endorsed by more than 200 partners and 15 software publishers; and currently has 20,000+ users in more than 2,100 companies worldwide.
Microsoft® and Excel® are either registered trademarks or trademarks of Microsoft Corporation in the United States and/or other countries. For more information, visit http://www.biznetsoftware.com or call 888-803-5227.