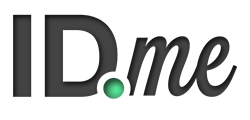 McLean, VA (PRWEB) June 30, 2014
Digital identity solution-provider ID.me today announced that the company's partnership with Overstock.com has now expanded to include first responders in its benefit program. Utilizing ID.me's award-winning verification technology, Overstock.com will now provide first responders – active police officers, firefighters, paramedics and certified emergency medical technicians (EMTs) – with a free one-year Club O membership. ID.me and Overstock.com first partnered last year to offer benefits to the military community and extended the benefits to college students earlier in 2014.
Overstock.com is a leading provider of quality designer brands and home goods available at the best prices possible. With a Club O membership, first responders will receive free shipping on all orders, earn five to 40 percent in credits on purchases on Overstock.com, and will have VIP Access, which includes early access to exclusive deals and dedicated customer service.
Through ID.me, first responders can have their identity instantaneously verified against an authoritative database and relayed to Overstock.com to receive their free Club O membership. Once an individual signs up with ID.me they need only enter a user name and password to receive benefits from Overstock.com as well as dozens of online retailers.
"Overstock.com is a valued partner of ID.me, having previously utilized our secure credentialing to offer online discounts to the military community and students," said ID.me CEO and co-founder, Blake Hall. "Because of the success that Overstock.com has seen through the program thus far, they are now expanding to include first responders as a way to offer their support to those who help protect and serve our nation."
Founded by two Army Rangers, ID.me is a digital identity network that enables brands to securely offer exclusive promotions to specific communities by verifying the consumer's group affiliation. Previously, retailers had no way to offer special discounts online for groups, as there was no widely adopted solution where brands could easily see if a consumer was eligible for a particular promotion.
To take advantage of free Club O membership, first responders can visit http://www.overstock.com/clubofirstresponders and get verified with ID.me to receive their discount.
About ID.me
Veteran-founded and led, ID.me is the first digital identity network that allows consumers to prove who they are online while controlling how their information is shared with brands. For participating organizations, ID.me acts as a trusted intermediary, capable of verifying consumer identity and group affiliations in real-time. This allows brands to ensure a consistent customer experience across offline and online channels while reducing costs and security risks associated with manual verification. For more information, visit http://www.ID.me.