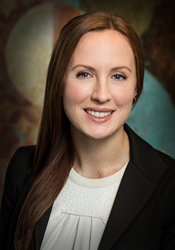 This case is significant for employees who experience breaches of privacy by co-workers and supervisors.
(PRWEB) July 02, 2014
Nicole Simes is a lawyer with MacLeod Law Firm, a Canadian Labour and Employment Law Firm. She reports that the Ontario Superior Court recently released a decision certifying a class action based, in part, on a new privacy law.
Ms. Simes reports that in Evans v. The Bank of Nova Scotia, 2014 ONSC 2135, the plaintiffs asked the court to certify a class action against the Bank of Nova Scotia and one of its employee. Among others, the plaintiffs claim damages under a new tort called "intrusion upon seclusion" Simes reports.
According to the decision, a Bank of Nova Scotia employee had improperly accessed private and confidential information of at least 643 bank customers. Many of those customers then became the victims of fraud and identity theft as a result.
The judge held that there was "some basis in fact to support the claim that the Bank is vicariously liable for [the employee's] tort of intrusion upon seclusion" as "the bank created the opportunity for [the employee] to abuse his power by allowing him to have unsupervised access to customers' private information without installing any monitoring system."
Ms. Simes believes this decision could signal a judicial shift expanding the tort of intrusion upon seclusion. She states that "the court's certification of the intrusion upon seclusion class action reveals how the courts will address claims arising from large scale breaches of privacy and data theft. While certification of a class action does not involve consideration of the merits, this case demonstrates the continued acceptance and possible expansion by the courts of the new privacy tort. This case is significant for employees who experience breaches of privacy by co-workers and supervisors."
Examples of breaches of privacy would include accessing without authorization an employee's financial or health records or information concerning his or her sexual practices and orientation or private correspondence.
MacLeod Law Firm has represented 1000s of employees over the past 25 years. MacLeod Law Firm's practice includes wrongful dismissal claims, employee terminations, severance packages, employment contract review, employee resignation advice, human rights claims and workplace safety.