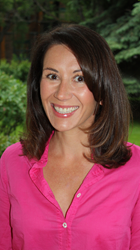 Like my work in TV production, my PR work with WordenGroup is fast-paced, creative and detail-oriented. - Stark
Jackson Hole, WY (PRWEB) June 28, 2014
Boutique travel PR firm WordenGroup Strategic Public Relations has promoted its most recent addition to its team, Amy Stark, to account coordinator in its Jackson Hole office, announced WordenGroup Principal Darla Worden. WordenGroup PR focuses on arts, architecture, travel and hospitality clients with a specialty in travel PR for mountain resort town clients including in Jackson, Wyo., Lake Tahoe and Mammoth Lakes, Calif., and Vail, Colo.
Stark joined the firm in December 2013 shortly after moving to Jackson from Los Angeles, where she had been working in television production. In the account coordinator position for WordenGroup, Stark, who oversees the PR firm's Jackson office and also provides administrative support for its Denver public relations office, will be working with clients to achieve their public relations goals, as well as implementing news release distribution, conducting research, overseeing social media efforts, and coordinating photography.
"Amy's experience in television production transferred well to public relations," says Worden. "Television, like public relations, happens 24/7, and Amy is always thinking several steps ahead and willing to jump in enthusiastically on any aspect of a project, both crucial PR skills. She is a quick study, and we are thrilled to have her working with our group of talented associates and writers."
Stark grew up in Hopewell, New Jersey, and earned a Bachelor of Arts in Communication from Keene State College in New Hampshire. Prior to moving to Jackson Hole, Amy worked as a freelance producer in the unscripted television industry for 12 years in New York City and Los Angeles. She worked for a variety of production companies, and has traveled much of the country producing pilots and series for networks including Vh1, CBS, TLC, HGTV, Fox and Logo.
Stark enjoys being involved in businesses that have the ability to reach the masses in a positive way. "Like my work in the world of TV production, my PR work with WordenGroup is fast-paced, creative and detail-oriented," says Stark. "We have a talented team, wonderful clients – and the dog-friendly office environment is also a big plus," she adds.
Stark also has been happy with her return to Jackson, where she lived briefly after college. "The pure beauty and uniqueness of this town plus the amazing people here kept drawing me back for visits," she says. "After spending an extended time here last summer, I felt that I wanted to make Jackson more than my favorite place to visit, so I made it my new home."
About WordenGroup Public Relations:
In business since 1996, WordenGroup Strategic Public Relations is a boutique PR firm specializing in public relations for the arts, architecture and design, and travel and hospitality industries. WordenGroup has offices in Denver, Colo., and Jackson, Wyo., and currently works with clients in Denver, Boulder and Vail in Colorado, Jackson Hole in Wyoming, and Lake Tahoe and Mammoth Lakes in California. For additional information about WordenGroup PR, visit http://www.wordenpr.com.
Contact:
Darla Worden, WordenGroup Strategic Public Relations, darla(at)wordenpr(dot)com, 303.777.7667