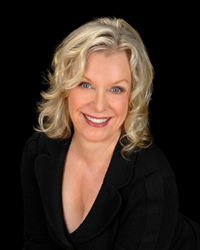 Today's affluent shoppers have brand new ways to shop. Marketers need to learn about these new ways in order to position their retailing experience toward the customers' special needs and desires.
Stevens, PA (PRWEB) June 30, 2014
Austerity is the key word that describes shoppers this year - austerity being defined as frugality, economy and thrift. This condition is not just taking hold of the middle-class shopper, but the affluent shopper as well. A new trend report from Unity Marketing, based upon a survey of 1,435 affluent shoppers (avg. HHI $269.1k) explores the brand new way that affluents are shopping and what marketers can do to capture their still generous amount of discretionary income.

Last Wednesday, the Commerce Department reported that the U.S. economy shrank by 2.9% in first quarter. Analysts are saying this is only a temporary setback and poopooing the news. But have they seen the other news about unemployment and under-employment, rising gas and food prices, terrorists rising and potential wars. This is Austerity.
In the latest Census Department update on the state of retail, the first four months of 2014 saw only ½ of 1 percent increase in GAFO retail sales (GAFO stands for general merchandise apparel, furnishing and other which describes the type of stores that fill U.S. mall, shopping centers and include the major Big Boxes, too.) By comparison at this time back in 2012 the GAFO stores were posting strong growth, up 5.2% over Jan-Apr 2011. This is Austerity!
Download a white paper here that illustrates the current climate of austerity.
Marketers need to understand the different drives and motivations of the affluent. They are hardly one-size-fits-all, but highly niched and segmented based upon different attitudes, personalities and shopping styles. Marketers need to understand the nuances to target the best prospects who will respond to their brand. The Affluent Shopper Trend Report gives insights into how to do just that.
This study reveals:

What motivates affluent shoppers?
How to create experiences that encourage affluents to shop, to shop more often and to spend more money?
How to capture customers shopping in other places, like the internet?
What important shopping experiences may be missing and that need to be filled?
It includes profiles of retailers that are successfully overcoming affluent austerity and turning it into business prosperity.
Today's affluent shoppers have brand new ways to shop. You need to learn about these new ways in order to position your retailing experience toward their special needs and desires.
Unity Marketing can help you learn a whole new way to market to them
Unity Marketing has variety solutions suited to each marketers' needs and budgets:

In-depth consumer research is the start: This white paper, The Predictive Value of the LCI, gives an overview of the extensive affluent research available from Unity Marketing and how you can use it to track trends and gain foresight of the challenges and opportunities on the horizon in your target market.
Use data to fine tune marketing strategies: This trend report, such as The Affluent Shopper: How to attract more high-potential affluent customers to your store, takes the results of an affluent consumer survey and turns those insights into strategies that will take your business forward. Plus Unity Marketing has an extensive library of other research reports to help you focus on just the segment of the consumer market you need.
Explore your customer base and potential customers: Unity Marketing's founder Pam Danziger has over 10 years of in-the-trenches research experience focused on the affluent and luxury consumer markets and has worked with many of the luxury market leaders, as well as start-up companies to research these customers. Unity Marketing can help your business fine tune your research and marketing strategies to meet the challenges of 2014-2015 and beyond.
About Pam Danziger & Unity Marketing
Pamela N. Danziger is an internationally recognized expert specializing in consumer insights for marketers targeting the affluent consumer. She is president of Unity Marketing, a marketing consulting firm she founded in 1992. Pam received the Global Luxury Award for top luxury industry achievers presented at the Global Luxury Forum in 2007 by Harper's Bazaar. Luxury Daily named Pam to its list of "Women to Watch in 2013." She is a member of Jim Blasingame: The Small Business Advocate's Brain Trust and a contributing columnist to The Robin Report.
Pam's latest book is Putting the Luxe Back in Luxury: How new consumer values are redefining the way we market luxury(Paramount Market Publishing, 2011). Her other books include Shopping: Why We Love It and How Retailers Can Create the Ultimate Customer Experience, published by Kaplan Publishing in October 2006; Let Them Eat Cake: Marketing Luxury to the Masses-as well as the Classes, (Dearborn Trade Publishing, $27, hardcover) and Why People Buy Things They Don't Need: Understanding and Predicting Consumer Behavior (Chicago: Dearborn Trade Publishing, 2004).