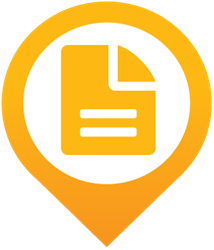 Burlingame, CA (PRWEB) June 28, 2014
Earlier this week, the leader in document sourcing, PointServ, entered in this year's 15th annual Mortgage Technology Awards with an initiative to further promote the efficient and cost-effective lending platform the founders of PointServ, Iavor Boyanov and Iordan Gavazov, developed in reaction to existing manual loan verification processes.
In an effort to reduce the timely mortgage approval process, Iavor and Iordan came to the realization that the outdated manual loan application approach lacked efficiency and disregarded the use of instantaneous technologies the internet has enabled users around the world. Shortly after, the founders sought out a new method that would soon alter the mortgage loan process, allowing for instantaneous financial verification. Given the opportunity to expedite and improve current loan verification times, the creators of PointServ developed a unique platform called InstantSOURC™, which enables lending officers to request and retrieve borrowers' W2's, bank statements, filed tax returns, and pay-stubs electronically and provide loan approvals within seconds upon request. Using strict and secure practices certified by an SSAE-16 Type II audit, PointServ's innovative system enables bankers, lending officers and financial institutions to reach faster loan approval times and generates higher productivity amongst individuals without boundaries.
Advancements in technology have continuously refined the working world, bringing mortgage lenders to the realization that there lies a need to incorporate new techniques which ultimately create faster approval times for borrowers. PointServ's verification platform remains up to date with industry standards and enables individuals to experience a seamless loan application process in which mortgage lenders no longer need to rely on borrowers during the loan validation process. Instead, InstantSOURC directly sources requested documents from over 19,000 partnered financial institutions, creating a fast and efficient transmission of documentation and minimal borrower intervention.
About PointServ
PointServ Inc. is the leading provider of certified borrower documents and verification services for the mortgage industry in the United States. The company develops and offers innovative technologies and services to help mortgage lenders, bankers and financial institutions process loan applications faster, better and more efficiently. PointServ's products solve problems in the lending industry resulting in better customer experience for borrowers and loan applications. PointServ is headquartered in Burlingame, CA.