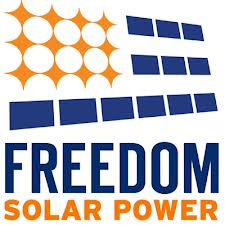 "The non-profit lease is a unique opportunity that allows non-profit companies to 'go solar' for no money down and be cash-flow positive from day one,"
Austin, TX (PRWEB) June 29, 2014
Austin-based, Freedom Solar Power hired former SunEdison U.S. Director of Sales, Kyle Frazier, in an effort to promote solar energy growth in the local non-profit sector. After working together as partners for several years, Freedom Solar made the decision to draw Mr. Frazier away from SunEdison— a large corporate solar manufacturer— on the premise of small business growth and non-profit support. The financing mechanism in place for non-profits was developed exclusively by Freedom Solar in an effort to make it easier for non-taxable entities to go solar. This leasing program has been positive for non-profits, such as the new Austin Children's Museum, "The Thinkery."
"The non-profit lease is a unique opportunity that allows non-profit companies to 'go solar' for no money down and be cash-flow positive from day one," says Bret Biggart, Managing Director at Freedom Solar. Of the companies who have partnered with Freedom Solar, non-profits like the Thinkery have experienced immediate savings even, without the advantage of the previously available Federal tax credit.
"Tax incentives are great for taxable entities, but where does that leave non-profits? There is a need for creative financing solutions to help them implement solar and reduce their operating costs," says Kyle Frazier, new sales director at Freedom Solar.
With the help of their new financing solution, Freedom hopes to reach out to more local non-profits in the Austin area. For more information, visit the Freedom Solar website at http://www.freedomsolarpower.com.
Freedom Solar, LLC is a full-service solar energy integrator based in Austin, Texas. Founded in 2007, Freedom Solar has experienced growth every year since its inauguration—including a 300% growth from 2012 to 2013. Freedom Solar was recently featured in Solar Pro magazine for their 186.3 kW installation at Whole Foods in their Domain location in North Austin. The article can be seen below, along with the press release for their installation at the newly unveiled Austin Children's Museum, The Thinkery.