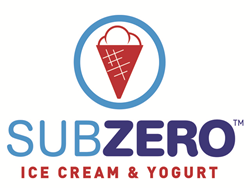 Uniquely smooth and delicious to eat, especially in the hot summer.
Madison, AL (PRWEB) June 30, 2014
On June 30th, Sub Zero Ice Cream will be opening its doors in Madison, Alabama. As the first store to enter Alabama, store owner Gary Ferguson is excited to bring flash-frozen desserts to the Yellowhammer state.
Opening on the eve of National Ice Cream Month, Gary and his crew are gearing up to introduce Madison to entertaining and delicious ice cream sensations.
"It's a perfect time to be opening the store, we're extremely excited to bring our ice cream product to the people of Alabama. They will love it," Gary says.
Sub Zero Ice Cream offers customizable ice cream or yogurt, allowing you to sit back and watch them freeze your ice cream right in front of you. Using liquid nitrogen, Sub Zero freezes your creation in seconds, offering any combination of liquid cream, flavors, and mix-ins you desire.
"We think our customers will not only find the product entertaining to watch the freezing process, but also uniquely smooth and delicious to eat, especially in the hot summer," stated Gary.
This store will open in Suite B of 12100 County Line Rd. For more information, feel free to visit subzeroicecream.com or contact Gary Ferguson.
Gary Ferguson
gary(at)subzeromadison(dot)com
256-832-7447