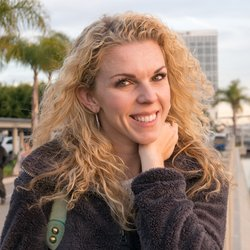 I couldn't be happier with the outcome and the great support from everyone at Simple Recovery - Alexis Maron
Huntington Beach, CA (PRWEB) June 30, 2014
Earlier this year, the team at Simple Recovery was approached by Alexis Maron MA, RDT, a professional Drama Therapist and graduate of NYU's Steinhardt School, who also teaches the subject at the local Orange County School of the Arts. She offered to assist with the development of a Drama Therapy program for Simple Recovery's clients, and for the last several months she has been leading weekly group sessions connecting participants with their feelings, helping them resolve some of their hardest issues, and seeing a lot of progress in the process.
For those unfamiliar, Drama Therapy is a groundbreaking type of psychotherapy that augments the traditional idea of a couch-therapy sessions or group-talk session, with a type of experience that includes role-playing, acting, sand-play and Psychodrama. It is a highly specialized form of therapy overseen by the National Association of Drama Therapists, and for the last several years has been steadily gaining in popularity. Due to its alternative twist on traditional therapy, methods such as Drama Therapy are growing in recognition as one of the most effective treatments for a number of patients with special circumstances such as drug and alcohol addiction as well as Veterans and others suffering from Post-Traumatic Stress Disorder.
Having seen drama therapy in action before, the team at Simple Recovery believed their clients already in the midst of working to stay sober and change their lives would benefit from the alternative program and, so far they say, it was the right choice.
"It's a perfect fit for us." says, David Skonezny, CADC-II, ICADC, Executive Vice President, Clinical Operations. "We had been wanting to provide this kind of treatment option to our clients for some time, and when we were approached by Alexis about the possibility of developing a program for our centers, the timing couldn't have been better. Our clients love the groups, they think Alexis is great, and we're seeing a lot of amazing breakthroughs happen for them and their families as a direct result of the combination of our individualized treatment programs and the Drama Therapy sessions. The clients are really connecting." So much so that the Simple Recovery Treatment Team enthusiastically expanded the sessions into its Outpatient Program.
For Ms. Maron, she says that she is excited to be working with such a highly respected treatment organization, and that the sky is the limit when it comes to how many lives can be changed when cutting-edge facilities like Simple Recovery focus on what is best for their clients and aren't afraid try something different to help them. Simple Recovery remains a unique Treatment Facility in its specialized approach of connecting with each client, and facilitating them in reaching their personalized life goals.
"I couldn't be happier with the outcome and the great support from everyone at Simple Recovery" says Maron. "When I see change and these clients making real progress from the program, it's a great feeling. It's the reason I love this type of therapy. Even if you have been to a group before, this one is different…it changes you."
Simple Recovery says it plans to continue its program with Ms. Maron and also to continue to expand its outreach in the coming months.
"We're committed to our clients, and their success," says President & Chief Clinical Officer Stephen Odom, MFT. "Drama therapy is proving to be a helpful part in the recovery process and we will continue providing the highest level of treatment incorporating such effective programs."