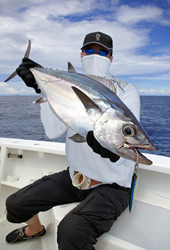 Snikwah is a lifestyle, it's a state of being. You know the feeling you get when you speeding across the Gulf, or when you hook a 400lb Marlin or when you're free falling at 12,000 feet? That's Snikwah!
Naples, Florida (PRWEB) June 28, 2014
This summer, Snikwah is excited to Premiere its line at this year's ICAST, the premier showcase for the latest innovations in gear, accessories, and apparel. As the cornerstone of the sport fishing industry, it's the world's largest sport fishing trade show and will host 10,000 members of the global recreational fishing community. The 57th annual international convention will take place this year from July 15-18 in Orlando, FL at the Orange County Convention Center. "The show has grown exponentially over the past two years and now encompasses a half million square feet in the convention center," says ASA Trade Show Director Ken Andres. "In fact, if you do business in the recreational fishing industry; there is no other venue that compares to ICAST."
One of the most notable features of the conference is the New Product Showcase. ICAST is the leading venue where established manufacturers and entrepreneurs alike debut their latest innovations in fishing gear and accessories. Hundreds of new products will be introduced to the marketplace and compete for Best of Show honors in 24 product categories this year.
Snikwah has been in the fishing market for some time and is extremely excited to display their valuable products—and there's no better place to introduce them. "The bottom line is that the trade show is about what's new and exciting in gear, tackle, marine, and apparel for the men, women and children who love to get out on the water and go fishing."
Snikwah will be revealing its new line which has earned a reputation as "superior active wear like you've never seen before." Snikwah's original design is a long-sleeved shirt designed with a patented design which allows the wearer to be fully protected from the elements whether skateboarding, longboarding, surfing, or paddle boarding. Snikwah's new line boasts being made entirely of the most sophisticated and technologically advanced fabric available, drirelease. Drirelease technology keeps the wearer cooler in hotter temperatures and warmer in colder temperatures; its special yarn pulls liquid away from the skin and pushes it outside of the fabric, where it quickly evaporates.
According to John Burton, "We have been working on an exclusive new graphic line for the Snikwah that will premier in early June, these designs will be like nothing you've seen on the market." The new line's presales have already exceeded the company's expectations but according to Roy Smith, "We are prepared for the demand. Our team has developed a production model that will easily accommodate the increase in projected sales." The Snikwah representatives seemed almost giddy discussing the exciting things they have planned for the new lines promotion such as: their new website which went live the end of April, a series of viral videos they were very hush-hush about, new broadcast commercials, innovative photo shoots and are in talks to develop a 'behind the brand' web television series (see links below). The team seems to captivate the slogan of their product "be snikwah," which John explained, "Snikwah is a lifestyle, it's a state of being. You know the feeling you get when you speeding across the Gulf, or when you hook a 400lb Marlin or when you're free falling at 12,000 feet? That's Snikwah!"
But with all the hype aside, "It all comes down to a great product," says Snikwah Partner, Roy Smith. "Once people see it, it sells itself. Snikwah allows active people more mobility and protection without being another thing to carry."
For interviews or further press information contact: Jacob Albion at jake(at)thrivefocus(dot)com
About Snikwah: Snikwah is a clothing line based in Naples, Florida. The creators wanted active wear that allowed them to do what they do, only better. Just like the people that wear it, there is nothing else quite like it. Snikwah's revolutionary design keeps the wearer cooler in hotter temps, warmer in colder temps, protects from the elements and breathes so well it allows the wearer can easily breathe right through it.
To learn more about Snikwah, visit http://www.besnikwah.com.
Snikwah Product Information: http://youtu.be/E1fOAAFbx3s
Snikwah Origins Story: https://www.youtube.com/watch?v=NktZ5qLdLAQ
Snikwah new brand photo shoot: https://www.youtube.com/watch?v=LQYOVZGgJ_M