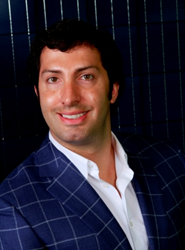 Fort Worth, Texas (PRWEB) June 30, 2014
Inc. Magazine seeks to find the most inspiring and visionary entrepreneurs among those under 35 from across the country. They look for founders who show promise and business skills that far exceed what is typically seen within the age group and have built upon an original idea that can transform business. The magazine uses a panel of judges to select the top 35 under 35, and then readers can vote on the leader within the group.
Posting stunning numbers, Global Efficient Energy has set out to make Americans' homes more energy efficient, and the statistics suggest they are succeeding. Although they were only recently founded in 2011, the company brings in upwards of $20 million a year in revenue and has expanded to several offices throughout Texas, Florida and Louisiana with 175 employees.
That success is thanks in large part to the vision and persistence of the 31-year-old founder. Abe Issa and Global Efficient Energy were recently featured in an article on Forbes.com regarding the changes in the Solar Panel industry called "These Are Not Your Father's Solar Panels." When Abe found out, he was included in Inc. Magazine's Top 35 CEO's under 35 he just humbled, and it was just icing on the cake for him.
Abe Issa was born in Beirut, Lebanon, but moved to Texas in 1987 with his parents during the Lebanese civil war. He grew up poor, but that seemed to have instilled a strong work ethic and a sense of possibility in the young immigrant, who went on to attend Texas Christian University. His skills and potential quickly became apparent to those who worked with him. His senior year at the university, he began to sell homes through AC Properties, and just one year after graduation, he was promoted to vice president. Two years later, he started his own company. Unfortunately, when the housing bubble burst, he quickly lost everything. However, this paved the way for him to enter the sustainable energy industry.
Issa began to build a business that offers customers energy-efficient doors and windows, as well as solar panels. His company made customers big promises, showing that they can help homeowners reduce their energy consumption by 30 to 50 percent, which means enormous potential savings for the customer. The idea was popular, and within just two to three deals, the company began to generate revenue from installations. The growing interest in energy efficiency and self-sustainability has resulted in a responsive market, with 4,000 installations and counting for Global Efficiency Energy.
The company continues to grow quickly, with Issa announcing plans to expand into 12 new states in the next four years. His success could potentially mean up to 4,800 new jobs by 2018. Abe Issa's vision has enabled him to build a company from the ground up and help influence how Americans think about energy.
###