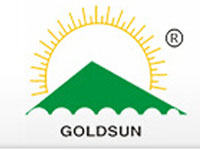 Zhengzhou, China (PRWEB) June 30, 2014
iAbrasive reporters recently had an interview with Yang Weimin, marketing manager of Dongguan Gold Sun Abrasives Co., Ltd. The interview was intended to learn about the company development situation, product management and market promotion techniques.
During the interview, Yang introduced the company briefly to iAbrasive reporters. According to Yang, Dongguan Gold Sun Abrasives Co., Ltd. is a coated abrasives manufacturer devoted to medium and high end markets. To guarantee product quality, the company has brought in the most advanced equipments from Europe. In production, the company adopts European high-quality original paper and superior abrasives and bonding agents to produce state-of-the-art products worldwide.
iAbrasive reporters have learned that with continual progress, Dongguan Gold Sun Abrasives Co., Ltd. has strict control over product quality, and put great emphasis on after-sales service. In 2001, the company passed the approval of ISO quality management system. Adhering to the company slogan "We will do better for you", all company stuff are playing their part to provide clients with better products and excellent technical support. The company mainly produces water-proof sand paper, coated sand paper, sanding belt, etc. the products have been well-received since 2000 and sold worldwide with high reputation.
When it comes to foreign trade, Yang was optimistic about the future, "With an even greater proportion our products take up in foreign market, we will attach more importance to overseas promotion channels." he said confidently.
For more information about abrasives, please visit: http://www.iabrasive.com/.