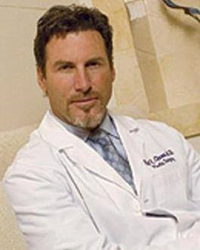 Some people desire plastic surgery purely for visual impact, but for others it can literally be a life-changing experience.
San Diego, CA (PRWEB) July 01, 2014
In a recent article from June 18, 2014 titled "Plastic surgery is not only about looks – people's wellbeing is at stake," plastic surgery is defended as being far more than merely superficial. Having undergone two cosmetic procedures, the author of the article says plastic surgery greatly contributed to his peace of mind and comfort in his own body. Far from being "skin deep," plastic surgery can have beneficial psychological effects that transcend pure aesthetics.
"Some people desire plastic surgery purely for visual impact, but for others it can literally be a life-changing experience. Plastic surgery can be the answer to raising self-esteem and feeling comfortable in one's own skin," explained San Diego plastic surgery expert Dr. Chasan.
Many people don't like to admit to undergoing plastic surgery for fear of being perceived as shallow or appearance-obsessed. However, plastic surgery shouldn't be stigmatized. From breast augmentation to liposuction to correcting ears that stick out too far, plastic surgery helps many people feel more confident and comfortable.
"One breast reduction surgery can alleviate serious health problems such as back pain and rashes," said Dr. Chasan. Liposuction may be the answer if a person is frustrated with fat deposits that are not responding to a healthy diet and exercise."
Unhappiness with one's body is a common concern and plastic surgery can restore lost self-confidence. While plastic surgery may not be the answer for everyone, it is a viable option for many people. For those interested in plastic surgery, an open dialog and consultation with a reputed plastic surgeon such as Dr. Chasan is essential.
"A consultation with a highly trained and experienced plastic surgeon is absolutely necessary before having any kind of procedure done," advised Dr. Chasan. "It is important that the goals of the patient are understood by both parties. Above all, make sure that the plastic surgeon is trustworthy and reputable."
Dr. Paul Chasan is a board-certified and nationally-recognized plastic surgeon who specializes in performing the most advanced cosmetic procedures for the face, body, and breast. At Ranch and Coast Plastic Surgery in Del Mar, Dr. Chasan is renowned for his exceptional work in facial rejuvenation, breast augmentation, liposuction, and tummy tuck surgery. Regarded as an expert his field due to his extensive education and experience, Dr. Chasan has authored numerous publications and is often called upon by the media to discuss the latest techniques and trends in modern cosmetic surgery.
For more information about Dr. Chasan and his state-of-the-art plastic surgery center, visit http://www.drchasan.com.