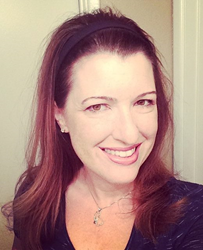 Visual elements can add a whole new level of interest to a resume and ensure that it gets seen.
Phoenix, Ariz. (PRWEB) June 30, 2014
A quick Google search on resume layout will deliver job seekers with a plethora of information on what employers are looking for these days on those all-important career-marketing documents. Title, summary, targeted keywords, and accomplishments are some of the factors that help to put a resume into the "yes" pile, but what if those aren't enough? Visual elements can add a whole new level of interest to a resume and ensure that it gets seen.
No Pictures, Please
When one thinks of visual elements, one may consider adding a picture to a resume. This is a real no-no, says Amanda Collins, chief of staff at The Grammar Doctors, a Phoenix-based content-marketing firm that specializes in resume writing. "With LinkedIn being such an important component of the job search these days, people aren't as eager to add their picture to their resume, but I've seen it more often than I should," says Collins. She stresses that head shots are only appropriate on the resumes of actors and models; all others should steer clear.
Think Inside the Box
A text box added to a resume is a great way to bring certain elements to the forefront, and it can really differentiate one job seeker from the next. Collins suggests using a text box to set off the summary or areas of expertise at the top of the resume. "One excellent addition to a resume is a text box with a testimonial," shares Collins. "Look at your LinkedIn profile for a good recommendation or just ask a colleague, supervisor, or client to say one or two sentences about you. Those little snippets say so much more about job seekers than they can say about themselves." Collins says if job seekers find themselves with a little extra space at the end of the resume, a quote is a great way to close it out and leave the employer with a great impression.
A Dash of Color
Collins, who has been writing resumes for nearly two decades, uses color, but only sparingly. "Choose one color and only use it for headers or the lines that break up sections," cautions Collins. She suggests that job seekers choose a neutral color to add a little punch to their resumes, such as burgundy, navy, tan, or grey. For a fancier look, text boxes can also be colored to make them appeal even more.
About The Grammar Doctors
The Grammar Doctors is a content-marketing firm located in Phoenix, Ariz. and working with clients around the globe. They create and implement strategic campaigns that incorporate content across platforms, both online and offline, to help companies and individuals reach their goals. Amanda and her team also write resumes and career-marketing documents for executives and mid-level managers. To learn more about The Grammar Doctors, visit grammardocs.com or resumedocs.com. Contact Amanda Collins directly at amanda(at)grammardocs(dot)com or 480-518-4462.
***