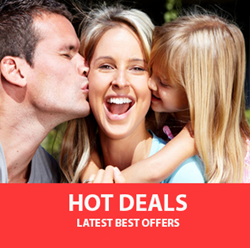 So, let our professionals work for you.
Vancouver, BC (PRWEB) June 29, 2014
Pro Ace has recently announced that it has now launched a three-tier air conditioning service in Burnaby. The first tier includes air conditioning installation, the second tier includes air conditioning servicing and the third includes repairs. Pro Ace makes use of their patented tablet technology for air conditioning services and maintenance in order to provide their customers with the best service. The company's air conditioning repair services come with free consultation, while their installation is guaranteed to be cheaper than their competitor's.
"If you install any type of air cooling unit, we offer a full financing with 1 year no payment or interest option," states a company representative. "We will also beat any same size competitor price by 10%. We guarantee the lowest rates and we will get you going as soon as possible. We also have a ten year warranty on parts and a one year warranty on labor for any new installation. So, let our professionals work for you."
The company provides one of the best air conditioning services in the region due to their highly systematic method of inspection and repair. Pro Ace HVAC experts can repair all kinds of commercial and residential air conditioners, thanks to their detailed tablet checklist and annual inspections, which will extend the life of air conditioners and make sure living spaces are kept at a comfortable temperature.
About the Company
Serving Metro Vancouver for over 17 years with 75,000 happy clients, the Pro Ace team is made up of qualified professionals, with every technician possessing either a Class-A or Class-B gas fitting license. Pro Ace Heating is a company that values customer satisfaction and is committed to trying to make every customer into a lifelong customer. They offer free quotes and estimates with no obligation, and are prepared to beat any competitor's price. Pro Ace Heating also offers one year no-interest, no-payment financing on installations.
For more information on the company, log on to http://acecare.ca/. To inquire about free membership and benefits, visit the website http://acecare.ca/ or call 604-293-3770.