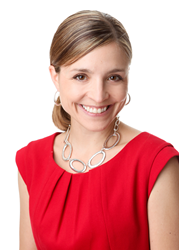 Learn 11 easy, quick strategies for helping your clients successfully reach their goals
(PRWEB) June 28, 2014
Dr. Susan Albers, psychologist and author of EatQ and Eating Mindfully, will be hosting a free webinar for dietitians, counselors, psychologists, yoga teachers, physicians, trainers, nurses. June 30th, 7 PM EST. The webinar is entitled 11 Simple Strategies for Helping Clients To Eat More Mindfully.
Helping clients to improve their eating habits isn't easy. Dr. Susan Albers will discuss a list of Do's and Don'ts that guide clients toward success and give tips on how to create a positive, productive working relationship.
Here are two examples of small, easy, quick shifts professionals can make when working with clients.
1) Sometimes it's important to focus on what clients can START doing instead of STOP. It can take on average 66 days to build a new habit and 2 years or more to eliminate an ingrained habit. New habits crowd out the old with much less effort. Instead of saying, "Stop eating so much sugar" focus on, "Start eating fruits that that help satisfy your sweet tooth like strawberries or blueberries."
2) Find the client's real motivation. Many people tell professionals, "I want to lose weight." However, Dr. Susan Albers has found that focusing too much on weight and numbers can lead to frustration and sometimes even trigger disordered eating. Find the client's underlying motivation to help them reframe their goals. Ask clients to finish this question. "I want to lose weight so that I can…." Clients will reveal what they really want. This information can help motivate them for the long term and steer them away from obsessing/focusing on the scale as the only indicator of success. For example, a client may say, "So I can fit into my bathing suit and go swimming with my kids" or, "So I won't have to take medication etc."
To learn the 9 other simple strategies, sign up for the webinar today. There are only a limited amount of spots available. If a professional is unable to attend, register to receive information about a replay. Sign up on http://www.facebook.com/eatdrinkmindful
Dr. Albers is a psychologist and author of six books on mindful eating. She has been quoted in Prevention Magazine, Shape, Self, Fitness and has been featured on the Dr. Oz show. http://www.eatingmindfully.com