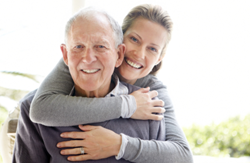 The trend of assisted living facilities being built near well-established, successful residential master-planned communities benefits both relocating boomer retirees and their aging parents.
Libertyville, IL (PRWEB) June 30, 2014
As an increasing number of baby boomer retirees bring their aging parents with them as they retire and relocate, they are seeking homes in master-planned communities that offer close proximity to assisted living facilities geared to independent, active seniors that can accommodate their parents. Many of these facilities are geared to active, self-sufficient seniors who will at some point have physical limitations or health issues, and are designed to accommodate the natural progression of aging.
"Master-planned community development evolved in the late 1990's, a few years ahead of the Baby Boomer retiring and looking to relocate. It's a natural progression to see assisted care living facilities now being built nearby to accommodate both Boomers' elderly parents and Boomers themselves, who may have a spouse who has a need for adult day care or assisted living," said Marian Schaffer, Principal and Founder of Southeast Discovery, a company that helps buyers actively looking for a retirement or second home in the Southeast find the right area and community to call home.
Several assisted living facilities near master-planned communities geared to Baby Boomers are in various stages of development throughout the Southeast, including:
Carolina Bay at Autumn Hall in Wilmington, NC
Located within Wilmington, NC's Autumn Hall mixed-use community, the Carolina Bay continuing care retirement community will offer residents the opportunity to rent or purchase a home. Residents will typically move to the community as independent, active seniors, with the care they receive changing over time to meet their needs. The community will offer on-site healthcare and will include independent living, assisted living, rehabilitation and skilled nursing in one community. Wrightsville Beach is nearby, and downtown Wilmington is 20 minutes away.
The Charles Communities in Oak Island, NC
This fall ground will be broken on The Charles Communities near the intersection of NC 211 and Midway Road in Oak Island's corporate limits in North Carolina's Brunswick County. The community will incorporate care and amenities for all stages of senior life, allowing residents to age in place. Up to 2250 units will be available between single and multifamily homes including cottages, condos, townhomes and assisted living facilities. Healthcare and retail services will also be part of the complex. The Charles Communities will be located near St. James Plantation, a successful Coastal Carolina golf and retirement communities for the last 20 years, offering a variety of real estate and active lifestyle options.
The Neighborhood at Tellico Village in East Tennessee
Located near the seasoned master-planned community of Tellico Village in East Tennessee on Lake Tellico, 25 minutes southwest of Knoxville, is The Neighborhood at Tellico Village, a senior living community offering 24-hour nursing, assisted living and memory / Alzheimer's care. The Neighborhood features social and recreational activities, a choice of floor plans, coordination of health services, and more.
The Harbor at Harmony Crossing
Located in Lake Oconee, Georgia, The Harbor at Harmony Crossing is a new facility being built near the seasoned, well-established master-planned community of Reynolds Plantation. The assisted living and memory care facility will combine advanced technology with compassionate care to offer residents top-tier care in a resort-quality environment. Expected completion is in mid-2014.
Aiken, SC
There are over half a dozen assisted living facilities in Aiken, SC near the seasoned golf and amenitized community of Woodside Plantation. These facilities include Hills of Cumberland Village, Shadow Oaks Assisted Living, and We Care Residential.
According to Schaffer, "Assisted care living companies recognize three reasons to build their facilities near well established, successful residential master-planned communities geared towards retirees. One, retirees will want to stay in the area they have chosen for their retirement as they further age. Two, they will likely choose a facility close by if their spouse experiences a decline in health or their physical capabilities. And three, for those Boomers looking to relocate and desire to bring their elderly parents to their chosen retirement location, having a facility for their parents nearby will be a great comfort to them. All three of these scenarios provide the demand for assisted living facilities to be placed near quality master-planned residential communities."
About Southeast Discovery
Since 2004, Southeast Discovery has been a trusted resource for candid information and insight on communities, developments, and general real estate in the Southeast. Through its highly-ranked web portal, newsletter and blog and its one-on-one work with clients, Southeast Discovery helps buyers actively looking for a retirement or second home in the Southeast navigate the process of identifying the right area and community for their needs. To learn more, visit http://www.southeastdiscovery.com/.