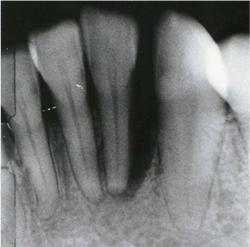 Los Angeles, California (PRWEB) July 02, 2014
Dr. Kaveh Kanani, the head of Around the Corner Dental Health Spa, has announced that he will be offering top notch dental procedures to his patients at a significantly lower rate than his competitors.
When it comes to this general dentist in Woodland Hills, nothing is more important to him than the overall health and happiness of his patients. In a world that places a price on everything, Dr. Kanani is doing things out of the ordinary and offering his patients several dental benefits that his competitors are not willing to. Here are some of the things to look out for at Around the Corner Dental Health Spa.
1. Complimentary Consultations
Dr. Kanani is pleased to inform new comers that he is now offering complimentary consultations at his clinic. In his bid to do all that he can to improve the overall dental health of those around the country, this family dentist in Woodland Hills is setting aside time to offer free dental advice to those who make an appointment at his clinic for the first time. Not only will Dr. Kanani offer invaluable advice to those who are not able to afford good dental care, he will also open his doors and speak to patients who have always wanted to undergo oral surgery and other complicated forms of dental procedures.
2. Affordable Dental Implants
This dentist in Woodland Hills is renown for his skills when it comes to dental implants. His passion for the procedure runs so deep that he has even successfully devised an innovative method to insert dental implants. Known as the Flap-less/Drill-less Surgery Method, Dr. Kanani uses a series of impressive dental instruments to expand the jawbone to form gaps. The titanium dental implants will then be placed into these gaps and then stitched shut and left to heal over a period of several months. Once the healing process has passed, the patient will be invited back to the clinic to get replacement teeth placed over the titanium implants. The main reason why the Flap-less/Drill-less Surgery Method is far superior to conventional methods is because it significantly lowers how much dental implants cost. Conventional methods require certain patients to undergo block bone graft surgery to strengthen the jawbone before they can undergo dental implants. Dr. Kanani's method eliminates the need for this, thus giving the patient the chance to save plenty of money. Not only will the patient be able to save money with Dr. Kanani's affordable dental implants method, they will also experience a shorter healing time. This is because unlike regular methods, the Flap-less/Drill-less Surgery Method does not require any painful cutting into the gums and uncomfortable drilling into the jawbone.
3. Top Notch Equipment and Care
This dentist in Woodland Hills is also proud to offer his patients the best of the best in terms of technology and patient care. Dr. Kanani makes it a point to be well versed in the latest techniques and equipment in the dental world. This is done to provide his patients with a comfortable experience. Not only that, his team is highly trained and boasts the best bedside manners in the region, making for a comfortable and highly pleasant overall dental experience.
To make an appointment with Dr. Kanani, contact Around the Corner Dental Health Spa by calling (818) 962-1141 or logging on to http://www.woodlandhillsdentalspa.com.
###