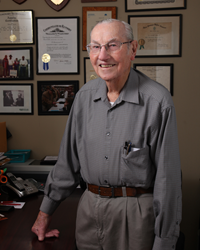 Robert Swift shares his story as a medic, one of the first to arrive at the concentration camps.
Indianapolis, Indiana (PRWEB) June 30, 2014
Lois Wyant of Wyant Photography has a true heart for Veterans and a desire to honor them and preserve their stories. She shares where how this desire came about.
"I've had a real heart for the men and women in our armed forces, but even more so since 9-11. I believe that because of all the media attention about the individuals, it brought to light for me the true sacrifices that they were giving in fighting for our country. The stories of parents signing custody to grandparents or friends for their children while they were gone, parents with multiple children in the military serving, children being born without their fathers being around for several months, all those stories brought tears to my eyes. I couldn't imagine the feeling of that sacrifice. I didn't know what to do to help and show my appreciation."
"I made it my point to listen. When ever I would see a military person in uniform, wearing a ball cap or a jacket that symbolized that they were military personnel, I would take all effort to shake their hand and thank them for their service. I found that older military members would share some of their stories and that I could feel the heart of their gift in their voice and see it in their eyes. At times they would apologize for going on, and I would respond, - 'oh no, tell me more'."
"I felt like I was hearing history from a true historian. Life experiences that were foreign to me, as if someone was reading a novel - but it was true life. I feel as if I belong to a generation and future of generations that will only see the wars of our past as movies on the big screens, filled with action and altered slightly or in some cases a lot to make sure that the ticket sales are improved. Their stories need to be saved so we don't forget the sacrifices involved with preserving our freedoms. This is why I fell a great desire to create a unique book. A digital book that honors the heros of our freedoms and let's them, in their own voice, tell the stories of the battles and wars involved with saving those freedoms. This book - A Living History Book."
"But where to start? One of the biggest wars that there are still a few survivors - WWII. 2015 will mark the 70th anniversary of the end of WWII, with limited survivors still with us to share their stories, I feel this is a great opportunity to start a series of Living History books. What an amazing way to honor them and educate generations to follow about the facts, feelings, and heart of a very large war that involved most of the world."
"What would make this book even a bigger honor for me is to honor those who have sacrificed so much. With that I would pledge the profits from the book to be donated to Wounded Warriors, to say thank you and help those who have returned to us."
"I will need the publics help. If you know of any survivors from WWII that would be able and willing to share their story, please ask them to email me at wyantinfo@yahoo.com. If you would like to be a part of this exciting adventure and support the project, please watch for the project on kickstarter.com on or after July 4th, 2014."
"I'm very excited for the potential opportunity to create this Living History Book and the excitement to have those join me for the adventure."