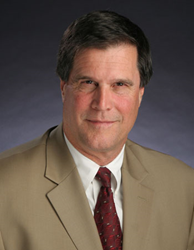 Time to record a Hawaiian timeshare reduced to one day.
Irvine, California (PRWEB) June 29, 2014
Deed and Record is an internet service to change title of ownership for timeshares in Hawaii by deed. Title change by deed is appropriate when a timeshare owner wants to remove a spouse due to divorce, add a spouse due to marriage, add or remove a co-owner or fund a trust.
The company both prepares the deed and records the deed. The time to record a deed has been reduced to the next day. Recording is done electronically with the Bureau of Conveyances. The term "Deed" includes quit claim deed, warranty deed, inter-spousal deed and vacation interval deed.
The deed is prepared in format and manner required by Hawaiian law, including the legal description, demarcation and interval control number. The deed is recorded electronically and returned to the customer by email. The customer provides a copy of the recorded deed to the Vacation Resort Club to update their records.
In divorces and dissolution of marriage, a timeshare in Hawaii is awarded to one spouse. Until the non-owning spouse is removed as owner, he or she remains liable for property taxes and maintenance fees and has access to the timeshare. To remove a former spouse, the former spouse signs a deed conveying his or her interest to the owning spouse. This deed is often referred to as an inter-spousal deed.
Newlyweds often want to add the new spouse as owner of the real estate. To add the spouse a deed must be prepared granting joint ownership to the new spouse. The deed is signed by the owning spouse and recorded with the Bureau of Conveyances.
Hawaiian timeshares are often overlooked in funding of trusts. A trust is created. But if title ownership is not changed into the trust, the timeshare will eventually require probate. A deed transferring ownership from the individual to the individual as trustee of the trust avoids probate and court supervision.
As an alternate to trusts some owners add a child or relative as a joint tenant owner. In joint tenancy the deceased owner's interest disappears by operation of law. The surviving joint tenant becomes the sole owner. The document to record the death is an "affidavit death of joint tenant." Deed and Record provides the service to prepare and record the affidavit death of joint tenant.
Title, ownership change to remove a spouse due to divorce, add a spouse due to marriage, add or remove a co-owner and to fund trusts is provided by Deed and Record. Service now includes next day electronic filing of Hawaiian timeshares in vacation resorts and clubs. For more information click here or call 949-474-0961.
This press release is provided by Mark W. Bidwell. Mr. Bidwell markets timeshare title transfer services through websites, primarily http://www.DeedAndRecord.com. Deed and Record provides change in timeshare ownership in California, Hawaii and Florida. Office is at 18831 Von Karman Avenue, Suite 270, Irvine, California 92612. Phone is 949-474-0961.