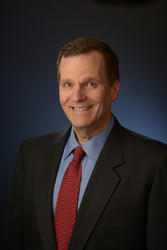 Today's blog posting discusses 3 medical malpractice defenses that do not hold up to scrutiny
Baltimore, Maryland (PRWEB) June 30, 2014
MedicalMalpracticeLawyers.com, the premier free website connecting medical malpractice victims in the United States with medical malpractice lawyers in their state, discusses in today's blog posting 3 common medical malpractice defenses that do not hold up to scrutiny.
Defense Number 1: "My standard practice is to ..."
When doctors are sued for medical malpractice, they commonly testify that they do not specifically recall the incident that the plaintiff alleges caused his/her serious and permanent injuries, but that they certainly did no wrong because their standard practice, when treating patients such as the plaintiff, is to not do what the plaintiff alleges the doctor did, to do what the plaintiff alleges was not done, or to provide the patient with critical information that the plaintiff alleges that he/she was not told and would have made a difference in agreeing to the proposed treatment that injured the plaintiff .
Why is this defense deceptive, at best? Because the defendant doctor is not testifying under oath as to facts relevant to the plaintiff's claim but rather saying that his/her standard practice is to not be negligent. It's just like a motor vehicle driver stating that he doesn't recall how the collision that he caused happened, but that he typically drives safely.
Defense Number 2: "My medical records do not support what the plaintiff is saying ..."
Medical records that are created by the defendant doctor or written in the words of the defendant doctor, who solely decides on what is said (and not said) in the medical records, with no review by or input from the patient, are not reliable and of little factual value when the doctor knew at the time the medical record was dictated or written by him/her, that the patient suffered an unexpected result from a medical procedure that was caused by the negligence of the doctor. It's just like a motor vehicle driver who caused a collision due to his/her negligent or distracted driving being allowed to write the official police report for the collision -- would that be trustworthy?
Defense Number 3: "I am a highly-trained doctor, with years of experience ..."
Many years of medical education, many years of training, many years of experience, and certification by professional boards and membership in professional organizations do not have anything to do with the alleged acts or omissions of medical negligence that the plaintiff alleges caused his/or catastrophic injuries. If an over-the-road truck driver, having driven large trucks over public highways in the United States for over 30 years without an accident, negligently allows his vehicle to cross the solid double yellow line separating his lane of traffic from traffic proceeding in the opposite direction, and his/her truck collides into a vehicle proceeding lawfully in the opposite lane of traffic, does it matter whatsoever that he was well-trained, highly experienced, and worked for many years without an accident?
About Us:
MedicalMalpracticeLawyers.com has been posting daily blogs for more than 1,200 consecutive days. The blog provides timely, relevant information of use to medical malpractice victims, health care providers, medical malpractice lawyers, and anyone who wants to keep current as to recent health care news.
MedicalMalpracticeLawyers.com can be reached by completing a secure "Contact Us" form on its website or by calling toll-free 800-295-3959 in the United States. Turn to us when you don't know where to turn.