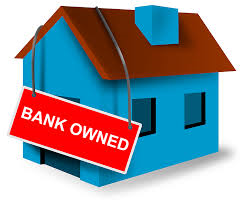 the surprising news is that some of the older properties sold at a premium
Chicago, IL (PRWEB) June 28, 2014
Peoples Home Equity is happy to announce that a recent report have analyzed home residential sales which were bank owned and found that properties sold for 3 percent above market value "while bank-owned properties built prior to 1950 brought 6 percent more than the control group."
This report was carried out by RealtyTac but was announced by MortgageNewsDaily.com on June 26 in a release titled "Surprise! Bank-Owned Properties Actually Sell For More!"
24 different distressed property profiles were constructed by Realty Trac while analyzing residential sales over the year. In order to determine what drives discounts in the market value the analysts focused mainly on four factors: foreclosure status, occupancy, equity, and property age. These four factors were compared to a control group of properties not in foreclosure that sold in the same time frame.
According to the data, as it was expected, the properties that sold at largest discounts, built between 1950 and 1990, were vacant, had negative equity and were older. Yet, the surprising news is that some of the older properties sold at a premium. The highest premium, was on a home that sold for 19 percent above market value. This was a paid for property which had negative equity but was neither in foreclosure nor foreclosed.
The second largest discount was 26 percent and in this case two profiles tied. The first one was properties that were in default with positive equity while the second one were properties in default with negative equity, vacant and built before 1950. The other profiles showed an average of 25 percent discount.
The results of the analysis showed that the property profiles with the biggest discounts varied significantly by state. While in California the largest discounts were for properties scheduled for auction that had positive equity - 17 percent discount, in Florida the discount of 29 percent was for houses scheduled for auction but with negative equity, vacant, and built between 1950 and 1990. The largest discount was in Ohio, with 34 percent on properties in default, vacant, with negative equity, and built between 1950 and 1990.
Peoples Home Equity hopes this news is helpful for current prospective home buyers looking to purchase a property.
If in a need of a loan to purchase a bank owned property, feel free to contact a Peoples Home Equity loan officer today at: 262-563-4026