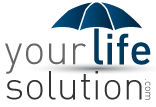 Chicago, IL (PRWEB) June 29, 2014
YourLifeSolution.com, a service which provides instant online life insurance quotes to consumers, is today starting to publish detailed breakdowns of nearly all major life insurance carriers with information on them such as specific features available within their products, financial ratings, and miscellaneous characteristics of the life insurance carriers. "People routinely search the Internet for information about specific life insurance carriers, I'd prefer they received information about those carriers from my website and not from a competitor's. The intent is to publish detailed information about the 200 most prominent carriers and in doing so bring traffic to my life insurance comparison service", said Eric Smith, the founder and independent agent of YourLifeSolution.com.
The first carrier to be described is Lincoln National Life Insurance Company, a carrier which according to YourLifeSolution.com has numerous niches that set it apart from the typical life insurance carrier. "Having a guide showing what eat each carrier excels at in terms of underwriting should be helpful to everyone in the life insurance marketplace", said Eric Smith.
Consumers interested in comparing their own life insurance rates entirely online are encouraged to visit YourLifeSolution.com, or call YourLifeSolution.com at 888.374.2764.