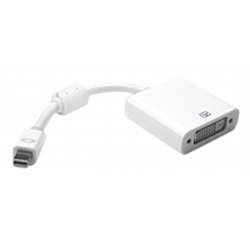 (PRWEB) June 29, 2014
Recently, Hiconn Electronics, the famous China computer peripheral company, has unveiled its new collection of Active Mini DisplayPort 1.2 To DVI Adapters. According to the company's marketing specialist, these new top quality adapters are especially made to expand its global market.
Hiconn Electronics' website is a good place for those who are planning to purchase top quality computer peripheral and mobile phone accessories. Its customer-oriented items are quite popular among customers across the world. The company hopes to be the best supplier in the world.
"We are very excited to unveil our new range of Active Mini DisplayPort 1.2 To DVI Adapters for worldwide consumers, especially those from the United States. We have been working in the electronics field for several and achieved great success. However, we know that we still have a long way to go. This is why we are always working hard," the marketing specialist says.
The followings are some details of the Active Mini DisplayPort 1.2 To DVI Adapters offered by Hiconn Electronics:
--Type 2 Dual-Mode DisplayPort video adapter registers
--Compliant Intel core I3/I5/I7 GPU's motherboard and ATI Eyefinity hardware
--Fully compliant DisplayPort input, video and audio
--HDMI 1.4b transmitter, up to 3.0Gbps
--Supporting 3D 1080p and 4K x 2K @30Hz 24 bit color
--Suitable for AMD Eyefinity technology
--Supports combine up to six displays from a signal output
About Hiconn Electronics
Hiconn Electronics (Shenzhen Hiconn Electronics Co. Ltd.) is devoted to designing and manufacturing a wide range of connection cables and customized cable assemblies, offering many HDMI cables, VGA cables, SATA cables, USB cables, 1394 cables, DVI cables, SCSI (Small Computer System Interface) and more. For more information, please visit http://www.hiconn.net/.
Contact Person: James Yin (Sales Director)
Company Name: Shenzhen Hiconn Electronics Co., Ltd.
Address: Shenghua Building., Xixiang Road., Baoan District, Shenzhen, Guangdong Province, China
Zip Code: 518102
Tel: +86-755-8109 8345
Fax:+86-755-2779 3497