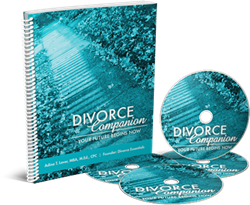 Divorce can be 'the great cleanse' but only when we release the toxic build up in our own systems.
Philadelphia, PA (PRWEB) June 30, 2014
Summer is detox season, but chemical toxins are not the only things to release. Individuals and couples who are considering divorce also have emotional and psychic toxins that often lead to a contentious, long, and expensive divorce as well as a difficult post-divorce recovery.
Adina Laver, Divorce & Relationship Coach and founder of Divorce Essentials, speaks daily with individuals and couples who have been struggling for months, years and sometimes decades in relationships that are toxic for them. They have been tolerating a relationship where each partner brings out the worst in the other, there is no emotional or physical intimacy. And in some cases, there as been infidelity or some kind of emotional or physical abuse.
According to Laver, just like toxins from food and the environment, years of living in an unhealthy relationship creates a toxic build up that impacts a sense of self worth, confidence and happiness. While divorce releases an individual from marriage, it does not instantly heal the emotional damage that has been done. This requires a "cleansing process."
After years of coaching individuals to achieve a healthy passage through divorce, Laver has created a uniquely interactive multi-media program to detox the divorce process called the Divorce Companion. This program not only provides practical guidance for navigating the various aspects of the divorce process, but offers emotional and spiritual support for the journey as well.
Individuals can finally stop their late night surfing on the internet; everything they need to get started on this journey is now compiled in one convenient source. Including video, audio and a 128-page interactive guidebook, the Divorce Companion provides everything an individual or couple needs to detox the divorce process and navigate with confidence and clarity.
Laver offers these three tips to get started on detoxing your divorce right away:
1. Create a self-care plan. After months and years of struggling in an unhealthy relationship, all of your systems – emotional, physical, and spiritual are compromised. This is the time to make space and time to care for yourself. Identify three things that help you to be at your best and add them back into your life. This may include exercise, time with friends, reading or getting more sleep. Whatever it is, give yourself the permission to care for yourself.
2. Surround yourself with support and positivity. One of the most important things to do when you are under stress is to stop associating with as many people as possibility who add toxicity to your life and deliberately surround yourself with support and positivity. Not everyone will agree with your choices, but you only need to include those people in your inner circle who can truly honor you and what you need to do to regain balance and a sense of wellbeing.
3. Create a Top 10 List of things you will enjoy or have the opportunity to do post-divorce. In all likelihood, there has been a lot of toxicity in your relationship over the last months and years. The more you revisit it, the more you feed the build up in your system and the longer and more contentious your divorce is likely to be. Begin to envision the future and you will release some of the anger, hurt and resentment that is draining your energy.
Whether considering or just beginning to pursue divorce, Laver's Divorce Companion program should be the first stop for individuals and couples who want to find their way to a healthier future rather than get stuck in a drawn out multi-year battle. Unlike other books that cover some similar topics, Laver's program is research based and integrates an understanding of how people make decisions and gain confidence during times of stress or fear.
You can learn more about the Divorce Companion program at http://www.divorcecopanion.com and Adina's personal coaching services at http://www.divorceessentials.net.
_______________
About Divorce & Relationship Coach, Adina Laver
Adina Laver, MBA, M.Ed., CPC is a nationally recognized divorce and relationship expert and coach who serves individuals and couples who are considering divorce, preparing for divorce, or navigating divorce and want to pursue this life transition in a healthy, self-empowering way. Through her one-one-one and couples coaching programs as well as her new highly acclaimed multi-media self guided divorce resource, Adina helps individuals and couples reduce the emotional, financial and spiritual cost of divorce and opens the gateway to personal growth through one of life's most challenging transitions. Adina appears regularly in the media on TV and radio and hosts a free monthly support call for those preparing for divorce. To interview Adina Laver, engage her to speak, or to learn more about how the Divorce Companion is designed to transform the divorce experience, visit http://www.divorceessentials.net.