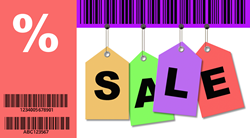 Let our psychics help free your mind of burdens.
Philadelphia, PA (PRWEB) June 30, 2014
Celebrate this Independence Day with PsychicsForetell.com and enjoy super savings on any package purchase with one of their renowned psychic readers. Foretell's staff will be offering 20% off of purchases made on Friday, July 4th 2014 starting at 12 A.M. EST. The sale will end at midnight July 5th.
PsychicsForetell.com has been offering their clientele honest and accurate readings for over two decades. Foretell's advisors are available 24 hours a day, 7 days a week to help guide callers to the answers they seek.
There is so much to celebrate on this holiday. Let one of Foretell's love specialists see if there will be fireworks between you and your love interest. Business and finance specialists will help clients see if there will be any financial freedom coming their way. Foretell's astrologers will help tell clientele what's in the stars for them in their future.
For more information about this event and others follow PsychicsForetell.com on their Twitter and Facebook pages.