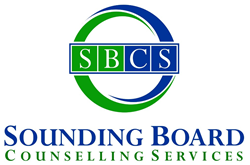 It is possible that love may not conquer all.
Toronto, Ontario (PRWEB) June 30, 2014
When it comes to love, many people have idealized views of what a relationship or marriage "should" look like. While getting caught up in a romance can be fun and exciting, it is important to consider many aspects of the realities of a healthy relationship.
Here are three secrets of knowing how to find and keep a healthy relationship:
1) Knowing needs and wants: This is important before and during a relationship. Many people will say that they want to find love, but when directly asked, have trouble naming their needs and wants. If one doesn't know what they need or want in a relationship, how can they possibly determine if their wants and needs are being met?
As silly as it may sound, sit down with a pen and paper, and divide the page into two columns, labelled "Needs" and "Wants". The needs column should only include 3-6 items that would otherwise be "deal breakers". For example, if someone identifies raising children as a need, they would seek a partner who also identifies having children as a need. However, if he or she wants to raise children, but is open to the idea of not having children, they may list it as a want.
The "want list" can be as many items as one would like, with the understanding that it is highly unlikely to find a partner that will meet all the wants on their list.
2) Consider a different kind of "love triangle": One theory of love was developed by Dr. Robert Sternberg, a Psychologist at Tufts University and is referred to as the "Triangle Theory of Love". This theory suggests that there are three primary components to love: intimacy (liking), commitment, and passion. Sternberg goes on to state that the "ideal" or "consummate" love is when all three aspects (intimacy, commitment, and passion) exist strongly and equally, hence forming an equilateral triangle.
Whether one buys into Sternberg's theory or not, it may be worthwhile to consider these elements when looking for or when evaluating a relationship, because most "unhealthy" relationships have an imbalance in at least one of these areas. Consider a couple who has been together for a long time and while the commitment and intimacy may be strong, perhaps the passion has significantly faded. Or another couple who has great passion but have trouble agreeing on a mutual vision of commitment. This theory can provide a simple shortcut to consider what area(s) of a relationship need to be worked on and whether a relationship is worth working on.
For a more detailed explanation on Sternberg's Love Triangle, visit: http://psychdigest.com/what-type-of-love-do-you-have-with-your-partner/.
3) Timing counts: At the risk of sounding unromantic, it is possible that love may not conquer all. Timing plays a major role in most romantic relationships. If the timing is off, the relationship may be off as well. This means that a healthy relationship goes beyond compatibility or chemistry. While one cannot control time what they can do is be aware of it, and to recognize if it is the right timing to enter a relationship. If the answer is no, it may mean re-examining the most valuable relationship, the one with yourself.
Knowing needs and wants, elements of ideal love and remembering the importance of timing can go a long way toward a healthy relationship. While these by no means make love any less complicated, it may help with getting closer to a more individual definition of what a healthy relationship can be.
Want to speak to someone for individual or couples counselling and live in the Toronto or Hamilton, Ontario area? Contact Sounding Board Counselling Services at soundingboardonline.com to schedule an appointment.