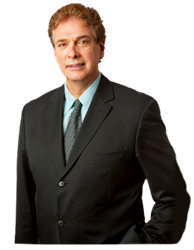 (PRWEB) June 29, 2014
New York City's premier divorce lawyer, Paul E. Rudder, is pleased to announce a new complimentary consultation on all divorce related issues. Paul E. Rudder has over 30 years of experience, helping clients get the settlement they deserve. In order to take advantage of this complimentary consultation, potential clients are encouraged to call: 212-826-9900 or visit http://matrimoniallawyernyc.com/.
About Paul E. Rudder
Paul Rudder is a Family and Divorce Lawyer committed to providing the highest quality of legal services in the most cost-effective and straight forward manner. He is one of the most highly regarded Matrimonial Attorneys in New York. He has been selected as "Top Lawyer" in Divorce Law field from 2007 to present by New York Times Super Lawyers Section. Having handled thousands of divorces, Mr. Rudder has devoted his career to guiding his clients through a difficult and confusing process of dissolution of their marriages.
Mr Rudder is recognized for his unique ability to guide and navigate his clients toward a realistic view of the process, its potential outcomes and effects on the family while directing the client through the complexities of the judicial system. Because of the diversity of cases he has been involved in, he was selected as a frequent Analyst and Commentator on Court TV (10 years as a Matrimonial and Divorce expert). On the show he discussed and commented on a number of legally controversial as well as high profile celebrity divorces.