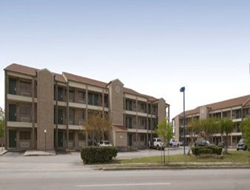 The key focus... is to prove that it is perfectly possible to deliver quality without attaching a high price to it.
Houston, TX (PRWEB) July 01, 2014
Greenbee Parking, a fast growing airport parking service in North America, has announced that all their customers who are using the Houston Hobby (HOU) airport can now expect more savings on their travel budget this year. Their latest parking deals offer great parking spots for both long and short term bookings at discounted Houston Hobby airport parking rates. This means that no matter when one is booking the spot and for whatever duration, they can expect a great rate which will offer the comfort of an easy and secure location for vehicles right away. Greenbee Parking has also announced that with their innovative and discounted deals, travelers can expect to save almost 30-75% on their airport parking expenses from now on.
"The sales figures are a testament to show how much our deals are being appreciated by our customers," said Christine Cooper – Marketing Coordinator, Greenbee Parking. "The key focus of coming up with the cheap and discounted Houston Hobby airport parking rates is to prove that it is perfectly possible to deliver quality without attaching a high price to it."
William P. Hobby Airport Parking Information
William P. Hobby Airport is the oldest commercial airport of Houston but now serves as the secondary airport for the city. Houston's second largest airport is over 80 years old, is still going strong and is looking forward to being an international airport by 2016. It is strategically located close to downtown Houston and the I-45/Gulf Freeway which connects the city with NASA and Galveston Island. As a result, the airport sees a very high volume of business travelers as well as holiday goers round the year. It has nonstop service to over 40 cities in the US and have recorded over 11 million passenger footfalls in 2013 which has made it the 33rd busiest airport in the for enplanements in the country. Though there are regular ground transportation services to downtown Houston and other places, the number of vehicles that go in and out of the airport premises per day is still rising. It has over 4000 4,060 parking spaces and still needs more which is a focus of its expansion plan. At the moment they have players like Greenbee Parking complementing their services with their innovative parking deals at discounted Houston Hobby airport parking rates.
The Greenbee Airport Parking Solution
Greenbeeparking.com is the connection between consumers and parking vacancies in close proximity to major airports and seaports. The parking spaces are very affordable because the company has negotiated discounted rates with major hotel chains for the parking spaces that are not currently occupied. Here's how it works.
Greenbee Parking puts the available inventory of parking spaces on their website to be reserved by business and leisure travelers looking for cheap airport parking. This alternative method for finding parking equates to significant savings for the traveler. You can learn more about their offers from (http://youtu.be/RWc3dqhugFA) or via the web at http://www.greenbeeparking.com.
About Greenbee Parking
Greenbee Parking is the nation's most innovative long term parking company, with a new way of making long term parking affordable. The company is rapidly adding new airports to its network.