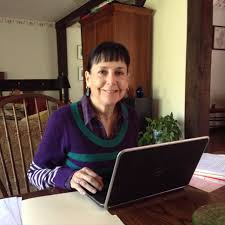 I am so very grateful and feel so honored that my peers thought of me in this manner.
(PRWEB) July 21, 2014
Friends Life Care System Care Manager JoAnn S. Ellenberger is the 2013 recipient of the outstanding Mid-Atlantic Chapter Member Award. Ellenberger is a is a licensed clinical social worker, licensed nursing home administrator, and certified Geriatric Care Manager through the National Association of Social Workers. She has held the position of co-chair of the Mid-Atlantic Chapter Public Relations Committee since 2005.
Ellenberger has dedicated her career to working with senior and developmentally-challenged adults through counselling, geriatric care management, staff training and consultation.
Two years ago she started working for the Friends Life Care System for two of its subsidiaries - Friends Life Care and Intervention Associates. Prior to joining the Friends Life Care System, she worked for the Jewish Home of Greater Harrisburg followed by running her own practice as a social work therapist and care manager. Says Ellenberger, "I missed being a member of a team working toward a common goal. I missed seeing people who had become my work friends and seeing them often. I missed being able to ask questions and problem solve together and I missed developing a closeness where we could laugh and cry together." She found the environment she was looking for in the Friends Life Care System. She describes being warmly welcomed into the Friends Life Care family by members and especially the staff members. "They made me feel right at home!" She also appreciates working with an organization whose mission and philosophy of care is one that she can strongly identify with and one that she is proud to associate.
Ellenberger describes being shocked when she heard that she had been recognized with the Outstanding Mid-Atlantic Chapter Award. "I am so very grateful and feel so honored that my peers thought of me in this manner. It reminds me of a saying that I like: ""If I am not for myself, who will be for me? But if I am only for myself, who am I?" In working as a team player for the good of an organization and the people it serves, one must think of the team and purpose first but never forget one's principles and values."
Friends Life Care, a nonprofit Quaker organization, offers a unique, affordable alternative to traditional long term care insurance and continuing care retirement communities. The first and largest organization of its kind nationally, Friends Life Care has helped people remain in their own homes as they age for more than 23 years. Customizable plans combined with care coordination help members prepare for the unexpected at any age, while providing innovative options and prevention-based programs to help extend long-term health.
Visit the website for more information on the benefits of membership, informational seminars, and more.