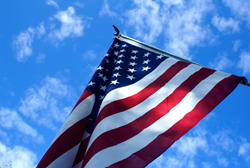 By celebrating a drug-free Independence Day and setting a good example by not taking harmful drugs or taking alcohol to excess, a person can factually help save lives.
(PRWEB) July 01, 2014
Independence Day, the Fourth of July, is the day when Americans celebrate the birth of our nation. In 1776, the Declaration of Independence was adopted by the Continental Congress, consisting of delegates from each of the 13 colonies. The United States of America was seeking its hard-won independence from Great Britain. For the next 7 years, the Revolutionary War would continue, but Americans and the young nation would ultimately prevail.
Today, we celebrate the victory for independence every 4th of July with fireworks, parades, picnics and a host of other festivities. It is a time we celebrate our country and its freedoms, and it is one of our most cherished traditions.
Celebrating Independence Day
Traditionally, the 4th of July is celebrated by many Americans with an abundance of alcohol consumption. While it may be regarded as socially acceptable, it poses risks and endangers others, nonetheless.
Some may choose to use the Independence Day celebration and its 4-day weekend to indulge in recreational drug use in addition to their alcohol consumption. Although enjoyment of the family picnic or the campout or the day on the lake may appear enhanced by such indulgence or consumption, in truth, it is risky behavior for everyone involved.
Factually, alcohol and drug use gone wrong during the 4th of July holiday can have serious or deadly consequences, and can ruin lives.
Narconon Arrowhead Issues New Tips
Narconon Arrowhead, an Oklahoma-based effective drug treatment facility with decades of experience in rehabilitation and drug prevention is offering the following tips for Americans on some ways they can celebrate and enjoy a safe and drug-free Independence Day.

Plan to attend parties or barbeques with others who want to enjoy the 4th of July without alcohol or drugs.
Host an alcohol and drug-free Fourth of July get-together and barbeque at your own place, letting those you invite know to bring non-alcoholic beverages and no drugs.
Decline invitations to parties or get-togethers where you know there will be drugs and/or over-indulgence in alcohol.
Choose family-friendly activities which can be enjoyed by both children and adults, such as local parades, and Independence Day events at the local church, local school, or local community center.
Attend community sponsored Independence Day events which are a true celebration of the holiday and what it stands for, and which you know will be alcohol and drug-free.
Honor the veterans who have served this nation to safeguard our liberties by volunteering at a VA hospital or VA nursing home, helping them to enjoy the 4th of July, too.
Set a good example for yourself and your loved ones by experiencing and enjoying Independence Day and all its festivities just as it is, without alcohol or drugs.
The Rewards
The rewards of staying safe, and drug and alcohol-free over the 4th of July holiday are many. As a result, your friends, families and loved ones will remain safe, too. Independence Day is meant to be celebrated without devastating and potentially fatal car accidents, alcohol-fused family upsets, emergency room visits caused by drug or alcohol abuse, and the actual potential for drug overdose or alcohol poisoning. Make this 4th of July a truly drug-free celebration of life.
Narconon Arrowhead wishes everyone a safe, drug-free and memorable Independence Day.
The reader is welcome to contact Narconon Arrowhead with any questions or assistance they may need. Please call toll free at 1-800-468-6933 or visit http://www.narcononarrowhead.org.