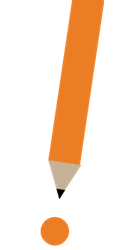 Osaka, Japan (PRWEB) July 07, 2014
FueTrek Co., Ltd. and TranscribeMe, Inc are announcing a partnership to launch a voice-to-text service based on a platform that combines crowdsourcing and speech processing technologies, in Japan. FueTrek will be responsible for sales and marketing of the service in Japan, while TranscribeMe will be responsible for delivering the service.
BACKGROUND
According to IBIS World's Document Preparation Services market research (2013), transcription industry is a US$ 5 billion market in the United States. On the contrary, in Japan, despite an existing need for transcription in various situations such as recording of meetings, business talks, interviews and recording of seminars, because of confidentiality concerns, transcription has been done within organizations by their employees. Recently, however, along with the growing trend of big data utilization and growth of outsourcing, such as the Business Process Outsourcing segment, outsourcing of transcription services has become more popular in Japan.
FEATURES OF THE SERVICE
1. Streamlining of Transcription Work through Microtasking
One of the features of the "voice-to-text" service that TranscribeMe and FueTrek will provide is the use of unique speech processing technologies to slice audio and video files into multiple microtasks before transcription workers start their work.
This makes it possible for many people to work on recordings in parallel, which increases the efficiency of the transcription process. Further, as recordings are divided into short microtasks, encrypted and distributed to crowd workers, the confidentiality of data is assured.
2. Fast Turnaround with Use of Crowdsourcing
Through a secure cloud platform, transcription is carried out by hundreds and thousands of crowd workers. The workers choose the time and place to work, and can work on transcription by connecting to the Internet at their convenience. Since audio is microtasked and can be worked on during downtime, many crowd workers can participate in the transcription process, and the process can be completed quickly and efficiently.
3. Quality Assurance and Crowd Management
Since crowd workers do not gather at one place to work, managing and balancing the quality differences among crowd workers is a challenging task. At TranscribeMe, each crowd worker is required to pass stringent transcription exams in each of the supported languages before becoming transcribers, and each transcriber's work is closely monitored and managed for quality control.
4. Smartphone Application for Voice Recording and Placing Transcription Orders
TranscribeMe's existing smartphone app on iPhone and Android platforms will be available in Japan, fully localized for Japanese-speaking customers. The app allows users to make voice recordings and easily place transcription orders. Since the usage of smartphones replaces dedicated recorders, the transcription service is now available whenever and wherever required by the customer.
Transcription text can be received within the application, and shared with others through various social networking services and email, which enables easy and fast recording of meetings and interviews, and the transcription service becomes more convenient through the use of the application.
TRANSCRIBEME SERVICE DESCRIPTION
Service Launch Date in Japan: July 7, 2014
Service Pricing: 22,500 yen / hour of recording data (Actual price may vary according to currency rate fluctuations)
★ Special discount campaign for service launch: 20% discount, resulting in the price of 18,000 yen / hour of audio (applicable until August 31, 2014)
Service website: [http://www.transcribeme.jp
FueTrek will support recruitment efforts of crowd workers in Japan for the transcription service. The growth in crowdsourced workforce in Japan, which is not limited by time or place of work, will also contribute the Japanese government's efforts to increase employment and utilization of female workforce as a part of its economic policies.
SERVICE LAUNCH COMMENTS
*Comments by FueTrek President & CEO Mr. Hideyuki Fujiki:
"I am very happy about our partnership with TranscribeMe, as TranscribeMe's technologies and crowdsourcing platform are a very good match with the future of FueTrek. I would like to extend our cooperation in the future beyond transcription, to bring the benefits of TranscribeMe's hybrid crowdsourcing platform a variety of business segments."
*Comments by TranscribeMe CEO & Co-Founder Mr. Alexei Dunayev:
"I'm very excited to announce the partnership between TranscribeMe and FueTrek and the release of our Japanese-language transcription service. The combination of TranscribeMe's hybrid crowd platform and the advanced speech recognition technology from FueTrek will deliver a fast and high quality voice-to-text service to customers in Japan and around the world."
PARTNERSHIP COMPANY OVERVIEW
TranscribeMe, established in 2011, has been providing an award-winning transcription service in multiple languages such as English, Spanish, Portuguese, Italian, French, German, Russian and Chinese, by using a platform that combines in-house developed speech processing technologies and crowdsourcing.
Corporate website: http://www.transcribeme.com
Corporate contact phone: +1-415-358-1658
FueTrek, started in 2000, provides cutting-edge technologies in the mobile space, most recently speech recognition, speech dialogue and automatic translation. FueTrek's speech recognition has been deployed on various smartphone services such as NTT DOCOMO'S "Shabette Concier" as well as car navigation and home appliances.
Corporate website: http://www.fuetrek.co.jp/en/company/outline.html