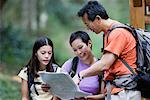 Petaling Jaya, Selangor (PRWEB) June 30, 2014
This is part of the expansion plan that Holiday.com.my has embarked into since the start of the year. For this round of expansion, Holiday.com.my will be introducing more travel portals that are more exciting and enticing for its members. Apart from that, there will be more contest and online activities that will offer discounts and vouchers as well.
Over the past few years, Holiday.com.my has been the leading portal for foreign and local travelers. By providing the latest and most current information on travel destinations and its related resources, Holiday.com.my is the preferred portal among internet users around the world as compared to other sites in this segment. Today, Holiday.com.my is one of the most visited sites in the world when it comes to attractions in Malaysia and other related information.
As such, Holiday.com.my is constantly improving and expanding to ensure only the best and up-to-date information are provided. There will be new segments that will provide information on specific locations while members are provided with new attractions and benefits.
For starters, there will be hotel vouchers in Puchong Setia Walk for new members who register at Holiday.com.my. Puchong is one of the fastest growing suburbs in the Klang Valley which is located not far from some of the top places of the capital.
In conjunction with the new launch, there will be several golf tournaments which will be organized at top travel destinations around Malaysia. This will cover places like Kuala Lumpur, Cameron Highlands and Langkawi Island. Members can join the tournaments and stand a chance to win great prizes and vouchers from the partners and subsidiaries of Holiday.com.my.
Apart from that, members can stand a chance to win apartment vouchers in Cameron Highlands and enjoy the cool weather of one of the top travel destinations in the country. For those who are interested in the beach and seaside resorts can print the vouchers which will accord them with a hotel stay in Langkawi Island, another popular travel destination in the country as well.
Another facet of this expansion exercise will involve the jobs and career segments in Malaysia. There will be new career portals to help Malaysians from all walks of life find jobs of their choice. The new career segments will now provide a comprehensive and helpful platform to guide job seekers on how to obtain their dream jobs in Malaysian government sectors.
There will be job-search assistance where job seekers can find out how to find positions in the administrative levels, marketing as well as employment with the public service. Apart from that, there will be job information and vacancies in all other available sectors like advertising, sales, engineering, Information Technology, education and so much more.
Where this is concerned, applying for jobs in the private sector can be very straightforward. However, finding a job in the public sector requires knowledge on procedures as well as many other processes. Job seekers can now learn more about what they need to do and what to prepare for when applying for jobs with Malaysian government departments and ministries.
On top of that, they can learn about the minimum qualifications, documents that are required and other preparatory steps involved.
Meanwhile, the new career portal will provide assistance to anyone looking for part-time jobs and extra income. This is where members can now browse through thousands of positions that are available in all sectors in Malaysia and apply for them. This is a great portal for anyone looking for extra income and among students as well.
Employers with available vacancies for part-time, temporary or contract positions can now post their jobs through the new career segment at a nominal fee. This will in turn encourage a more thriving marketplace among job providers and job seekers where they can be better and more efficiently matched.