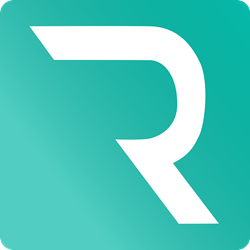 San Diego, CA (PRWEB) July 10, 2014
Rewire, the "User-Demand" on-line advertising platform (Mobile App & Website), has just been listed on Crowdfunder and Indiegogo in search of up to $250,000 of growth capital to promote its platform to corporates and small businesses across the US.
Rewire allows users to control, or re-wire the businesses that send advertising information to their computers and mobile devices. Rewire offers a solution for corporates to utilize on-line advertising, especially to mobile phone users, by allowing the user to choose which companies they wish to hear from and what information they want to see. According to Rewire CEO, Phil Ellis, "We believe that Rewire will eventually eliminate unsolicited, unwanted advertising and rid the internet of tracking, profiling, and infringing on user's privacy at the same time. Rewire will do this by offering a better, more accepted, and more cost effective form of advertising to businesses, who will move away from the present unpopular online advertising methods".
Ellis added, "There has been a long standing problem with corporate, big brand, advertisers who don't want to annoy their followers with any unsolicited, unwanted, annoying advertisements. Now corporates have a way to legitimately allocate sizeable budgets to on-line mobile advertising".
Rewire is free to users and charges a minimal fee to businesses for each post that is received by only the users who have requested to see that specific information from that business. Rewire effectively acts as a filter, controlled by the user, to control what information is received, who it comes from, and when it is viewed.
CTO Cameron Ellis stated, "Rewire is a start-up that has spent the last two years analysing the issues associated with on-line advertising, the methods companies have been employing to generate advertising revenues, and the changing demands of users. Users are rejecting unsolicited advertising more and more, do not want to be profiled, and consider tracking a complete invasion of privacy. We have spent the last 12 months developing Rewire to overcome all of these issues"
CTO, Cameron Ellis added, "Over the last 12 months in development, we have focused on the requirements of users, to ensure they are properly taken care of; ease of use, simplicity, ability to control who the information comes from (restaurants, professional service providers, etc.), ability to enquire on products they wish to purchase, and the ability to filter the information to ensure all posts received are specifically interesting to the user. This is the key to our thinking – keep the user happy and the businesses will come"
Businesses are charged 5c per post per user, for the very targeted audience who fit the exact profile of the post, and have asked to be provided with the information. 10c is charged to businesses whenever a user "saves" the post to use, as this is very likely purchaser. This compares with the average Google Adwords click cost of 93c.
"Building followers of businesses creates great customer loyalty, with new customers being introduced through social media, word-of-mouth recommendations, and sharing of business deals and new product releases between friends. This does not require any tracking, profiling, or invasion of the user's privacy to promote businesses and their products or services. This "User-Demand" on-line advertising concept will become the norm over the next few years", according to CEO, Ellis.