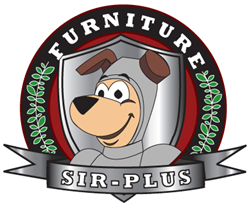 In a very real way, all of the successes that any business in any community has is directly due to the fact that there are brave men and women protecting us and our freedoms
Philadelphia, PA (PRWEB) July 23, 2014
This week Furniture Sir Plus; the 25 year old family owned fixture in Philadelphia that brought Philly and the world http://www.myfurnituresirplus.com has launched a program that aims to honor Men and Women in uniform. In the words of Furniture Sir Plus CEO Phillip Trenk, "In a very real way all of the successes that we and any business in any community for that matter has is directly due to the fact that there are brave men and women out there protecting us and our freedoms," says Trenk. "We live in a society where businesses pay actors and other 'famous' people to come to their stores while practically ignoring those that literally put their lives on the line to make it all possible... We at Furniture Sir Plus plan on changing that."
The program is simple. Soldiers veterans or a Family member can come in and show ID that identifies them as Military, and they will instantly be able to receive the 10% discount.
For more info visit 5351 Lancaster Avenue Philadelphia, PA -
call 215-871-0800
or visit
http://www.myfurnituresirplus.com.