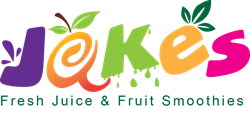 Jake's Juice & Smoothie Bar opens in south Seattle location.
Seattle, WA (PRWEB) June 30, 2014
Seattle based, Jerrod Sessler, was diagnosed with terminal cancer nearly 15 years ago and instead of using conventional medical treatments, Sessler changed his diet and lifestyle.
"I changed my diet by stopping eating, drinking and doing the things that were obviously hurting my body and I adopted habits that strengthened my God-given self-healing system," Sessler says.
The changes in Sessler's diet were radical by most measures. He eliminated animal protein by the encouragement of doctors like Dr. Russell Blaylock, Dr. Joel Fuhrman and Dr. T. Colin Campbell. "These experts present cases and evidence that is simply irrefutable. We were designed, as it states in Genesis 1:29, to each a plant based diet so that is what I am doing."
These changes lead Sessler to author three books including:
Five Percent Chance
The Five Minute Workout
Food Chains
His passion for healthy also pushed him to revive a dead buffet and turn it into a thriving Organic Soup, Salad & Bakery concept known as Zoopa Organic.
Sessler recently opened Jake's Fresh Juice & Smoothie Bar (http://www.JakesJuiceBar.com) in their first south Seattle location. Soft opening festivities include free drink sampling, special grand opening promotions and free gifts for visitors.