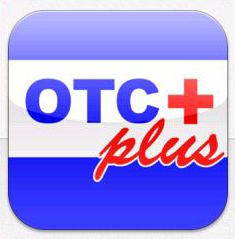 Pharmaceutical confusion is most common among seniors and parents.
Rock Hill, SC (PRWEB) July 01, 2014
The recent FDA warning related to Lidocaine is just the latest where labeling has caused some confusion at pharmacies nationwide. The agency warned parents last week that certain oral anesthetics are not safe for teething infants.
Many over-the-counter numbing gels feature infants on their packaging, while also containing Lidocaine. According to the FDA, the medication should no longer be considered safe for children that young.
Confusion over changing labels and even changing standards highlight a real problem for consumers of OTC medicines. OTCplus is a mobile app has been developed by physicians, which promises more clarity at the checkout counter.
OTCplus matches a user's exact symptoms to cross-reference the best possible over-the-counter match. Someone suffering from a headache and a cough would be directed to medications that treat both, or each individually. Symptoms, side effects and precautions are also listed to allow for a more informed decision.
OTCplus also has a prescription discount card available, providing direct discounts on several prescription medicines at the pharmacy counter.
Pharmaceutical confusion, where it becomes difficult for someone to keep their medications sorted, is most common among two groups: seniors and parents, according to pharmacists.
ABC News reported that a third of seniors ages 57 to 85 take at least 5 different pills daily. Often they are unfamiliar with which pill effects which condition, and names of prescriptions can simply run together. Over-the-counter medications can become one more confusing layer on top of that.
OTCplus users can find out about common uses and precautions of Over the Counter medicines. Searches can be done by symptoms.
OTCplus is available for free and can be downloaded for iPhone, iPad and Android.