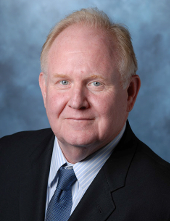 (PRWEB) July 01, 2014
Metalloproteinases In Medicine is an international, peer-reviewed, open access journal that provides a platform for the discussion and dissemination of knowledge about the role that metalloproteinases – such as matrix metalloproteinases (MMP), ADAMs, ADAMTSs, and astacins, as well as their inhibitors - play in diseases. This unique journal will publish original research articles, reviews, methodological progression, clinical studies and expert opinions to highlight current and topical advances in the field of metalloproteinases with special regard to pathogenesis of various diseases and the potential therapeutic possibilities that lie within.
Topics will include:

Metalloproteinases; structure, function, biological activity and regulation
Tissue inhibitors of metalloproteinases and other factors and processes that silence metalloproteinase activity
Metalloproteinases in diseases, such cancer, nervous system disorders, cardiovascular disease, digestive disorders, respiratory diseases and autoimmune disorders.
Metalloproteinases as biomarkers
Metalloproteinases as pharmacological targets for treatment of pathological states
Technological advances in metalloproteinases research
Metalloproteinases; from bench-side to bedside
Professor Parks is Professor of Medicine, Vice Chair of Medicine for Research, and Research Director of the Women's Guild Lung Institute at Cedars-Sinai Medical Center in Los Angeles, California. His research focuses on the function of matrix metalloproteinase in immunity and inflammation, with an emphasis on how these enzymes control tissue repair, immunity, and matrix turnover.
He says, "I am pleased to serve as editor of the new journal Metalloproteinases in Medicine, which will provide a much-needed platform for dissemination of new knowledge about the role that metalloproteinases – inclusive of matrix metalloproteinases (MMP), ADAMs, ADAMTSs, astacins, merpins, as well as their inhibitors - play in biology and disease. The journal will publish original research findings from a variety of models and systems, including clinical and human-based studies, basic research with animals, cells, model organism, and in vitro systems, and in silico investigations. In addition to Original Research submissions, we welcome Commentaries, Reviews, and Letters addressing topics related to metalloproteinase biology."
Publisher Tim Hill at Dove Medical Press added, "I am delighted at the appointment of Professor Parks as the Editor-in-Chief of Metalloproteinases In Medicine, particularly with the heightened level of interest in this field internationally. All of us at Dove Medical Press are committed to sustaining the highest levels of editorial integrity, rigorous and constructive peer-review, along with rapid publication times and the presentation of quality research findings."
Media contact:
Angela Jones,
New Business Development, Dove Medical Press
44 Corinthian Drive, Albany, Auckland, New Zealand
Tel +64 9 443 3060
Fax +1 646 786 4803
Email angela(at)dovepress(dot)com
Website http://www.dovepress.com