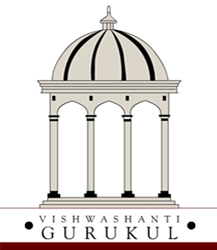 Being the best residential school of India, Vishwashanti Gurukul strives for the overall development of students.
Pune, Maharashtra (PRWEB) July 02, 2014
Vishwashanti Gurukul, one of the best boarding schools in Pune provides state-of-the-art facilities. The school is made exclusively for catering quality education and preparing students for a better life. The residential school aims at fulfilling the educational and development needs of the students between the age group of 6 to 18 years. The prime object of this school is not just to make students literate, but to foster in them the real values of education and develop the skills to face challenges of life and be a better human being. They are one among the best boarding schools in India.
Talking more about the educational values of Vishwashanti Gurukul, one of their representatives stated, "A student who embarks on a journey through the Vishwashanti Gurukul Boarding at a young age is sure to be a proud Gurukulian who will mark a niche for himself /herself in the days to come. Students at Gurukul have always felt very comfortable at the Boarding encourages their potentials and talents to be exploited and rewarded. 'A home away from home' is what VGS Boarding stands by and gives the parents a reassurance that their wards are in the safe and strong yet loving and caring hands."
Being the best residential school of India, Vishwashanti Gurukul strives for the overall development of students. The entire boarding school is divided into seven main houses for accommodations of the students. These houses are Agni, Prithvi, Jal, Vayu, Akash Chitra, Swati and Revathi.
About Vishwashanti Gurukul-
Vishwashanti Gurukul, an IB World School, the latest instructional methodology and a hi-tech education system with due emphasis on ancient Indian Heritage and Culture enables the students to be global citizens of tomorrow. They aim at equipping the students ethically, technically and spiritually to face the challenges of the ever changing global environment. Their mission is to provide a resource based education with global opportunities for academic growth and development, and, assure that all students are provided the necessary life skills and competencies to function productively in an ever changing society while retaining Indian values and Philosophy.
For more information, please visit - http://www.mitgurukul.com/.